The Stock Exchange is extremely cautious while waiting for the central banks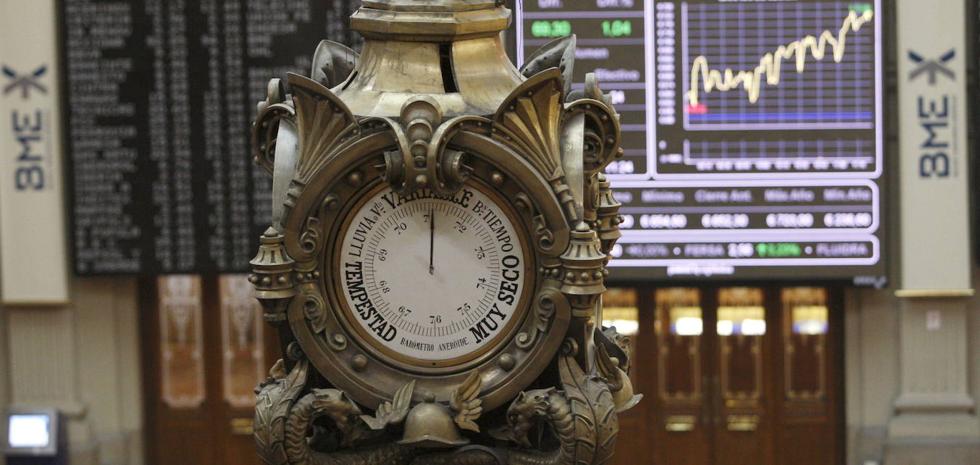 The Ibex falls 0.9% and the 8,500 points are played in a day also marked by the dividends of Inditex and Banco Santander
The European stock markets are holding their breath at the start of a week in which the central banks are once again taking center stage in the market. The Ibex-35 fell 0.87% to 8,509 points, with Siemens Gamesa and Indra leading the falls. Only Cellnex and Enagás are positive in the early stages of the negotiation.
Investors are already waiting for the meeting of the Federal Reserve, the results of which will be known on Wednesday, with doubts about what the institution's next step in terms of monetary policy will be.
As the president of the organization, Jerome Powell, already anticipated, until recently the market discounted a more accelerated rise in interest rates of 50 basic points. The movement would take place for the first time since 2000. It was in May of that year, with Alan Greenspan at the head of the central bank, when rates went from 6.00% to 6.50%. A movement that the institution was forced to reverse shortly after.
The fear of an economic slowdown after learning that the GDP of the world's leading power contracted by 1.4% in the first quarter (year-on-year) could limit the rise to 0.25 points. However, the Fed knows that with such a move it would send the message that the economic situation is worse than expected, which in turn could provoke a bad reaction in the market.
In addition, the employment data continues to improve, supporting the rise in interest rates to curb inflation. But, without a doubt, finding the balance between controlling the rise in prices without damaging growth is the main challenge for central banks around the world.
At the moment, investors do not have the support of the macro either, after the publication in China of the official PMIs and the manufacturing PMI prepared by the Caixin agency. All these indicators have shown a contraction in monthly activity at the highest rate since the start of the pandemic, at the beginning of 2020.
Within the national trading floor, the main protagonists of the day are Santander and Inditex, two market giants that open the week by distributing dividends. The Cantabrian entity pays a complementary ordinary dividend in 2021 for a gross amount per share of 0.0515 euros per share, while Inditex pays its ordinary interim dividend for 2021 for a gross amount per share of 0.465 euros.
Meanwhile, in the raw materials market, the price of oil slows down somewhat in its climb with a barrel of Brent, a benchmark in Europe, at 106 dollars, while the American West Texas trades at 103 dollars.