The Stock Exchange conquers 8,600 points with a rise of 1.6%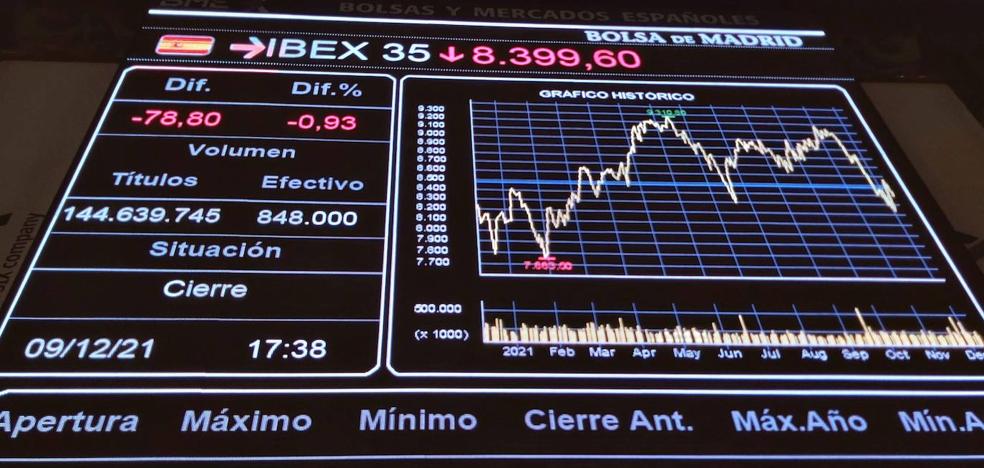 Siemens Gamesa shares have risen 6.2% after the announcement of the takeover bid over the weekend
The Ibex-35 has recorded an advance of 1.67% in the session on Monday, which has led it to conquer the level of 8,600 points, with Siemens Gamesa and the bank at the head of the promotions.
Siemens Gamesa shares have risen 6.24% on the day, to stand at 17.79 euros, after this weekend Siemens Energy announced a voluntary cash takeover bid for all of the Siemens Gamesa shares that are still does not own, that is, approximately 32.9% of them, with the intention of delisting them. Specifically, it will offer 18.05 euros per share.
On the other hand, the president of the European Central Bank (ECB), Christine Lagarde, has indicated this Monday that the first rise in interest rates in the eurozone could be carried out at the meeting of the Governing Council of the entity scheduled for next month of July.
"I expect the net purchases under the APP (program) to end very early in the third quarter. This would allow us to raise the rate at our July meeting, in line with our future orientation", the Frenchwoman specifically stated in an article published on the ECB blog.
This Monday it has also been published that the growth of the gross domestic product (GDP) of the Organization for Economic Cooperation and Development (OECD) slowed down in the first quarter to 0.1% compared to the previous three months, when the pace expansion was 1.2%.
In this scenario, the Ibex-35 closed the trading session at 8,625.8 points, with Siemens Gamesa (+6.24%), Sabadell (+5.99%), Arcelormittal (+3.98%), Santander ( +3.86%), CaixaBank (+3.75%) and Bankinter (+3.31%) at the head of the promotions.
In 'red', only Almirall (-0.95%), Grifols (-0.4%), PharmaMar (-0.29%), Meliá (-0.14%) and Amadeus (-0, 14%).
The rest of the European stock markets have also registered advances in the session, of 1.67% in London, 1.17% in Paris, 1.38% in Frankfurt and 0.17% in Milan.
The price of a barrel of Brent crude oil, a reference for Europe, stood at 113.35 dollars, with an increase of 0.68%, while the barrel of WTI oil, a reference for the US, rose 0. 4%, to $110.71.
Finally, the price of the euro against the dollar stood at 1.0678 'greenbacks', while the Spanish risk premium stood at 113 basis points, with the interest required on the ten-year bond at 2.118%.