The Stock Exchange, about to recover everything lost since the war began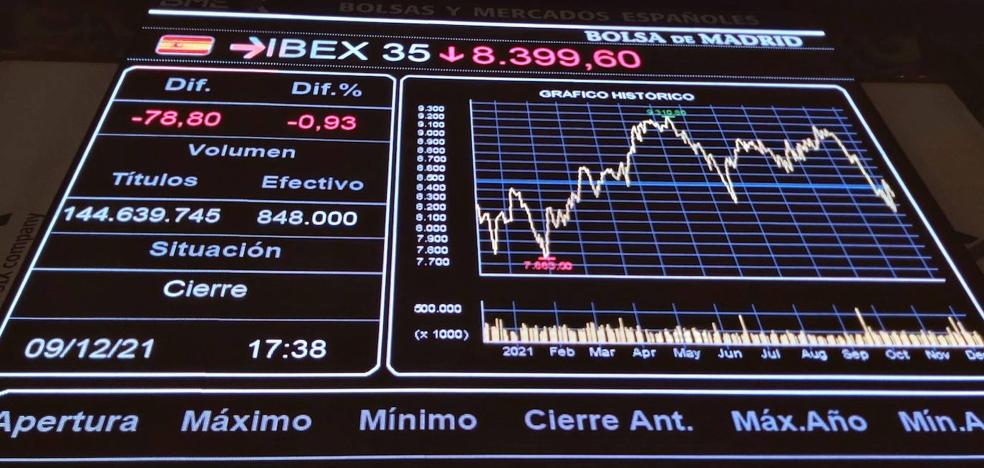 Expectations of an agreement in Ukraine encourage investors, who take the Ibex to 8,400 points, while the US raises its rates
In just one week (five business sessions) the Spanish stock market has practically returned to the level it had when Russia began the invasion of Ukraine on February 24. The Ibex-35 has advanced another 1.75% this Wednesday by adding its fourth consecutive rise. It closed at 8,380 points, close to the 8,440 points it was at when the war broke out.
The final impulse of investors has come after knowing the document that Russia and Ukraine would have agreed to approve a ceasefire that has not yet materialized. The end of the war, if it happens that way, has meant recovering practically all the ground lost by the selective Spanish stock market. In these three weeks, 10% of its capitalization has been left.
Investors have also looked askance at the United States this Wednesday, pending the meeting of the Federal Reserve (Fed) of the United States, given the more than foreseeable rise in interest rates. It would be the first rise in the official price of money in the world's largest economy since 2018, in the heat of inflation and the country's good economic data.
In this context, the biggest rises in the Ibex have come from Fluidra (+8.06%), Sabadell (+6.64%), Acerinox (+6.42%), Santander (+5.83%) , Meliá (+5.60%), ArcelorMittal (+5.30%), Bankinter (+5.18%), CaixaBank (+4.95%) and CIE Automotive (+4.77%). On the contrary, Inditex (-2.46%), Repsol (-2.09%), Red Eléctrica (-1.58%), Enagás (-1.24%), Endesa ( -1.07%), Cellnex (-1.03%) and Iberdrola (-0.77%).
The rest of the European stock markets have also closed with advances, 1.75% in London, 3.68% in Paris, 3.76% in Frankfurt and 3.34% in Milan.
The price of oil has also evolved favorably for the final consumer with the passing of the days. This Wednesday, the barrel of Brent, a reference for Europe, has fallen below 100 dollars, reaching around 99 dollars, after falling another 0.82% compared to the previous session. Oil reached well above 130 dollars per barrel in the first week of March due to the tension in the international market due to a possible blockade of supply by Ruisa.
On the other hand, the price of the euro against the dollar stood at the level of 1.10 dollars, while the Spanish risk premium stood at 98 basis points, with the interest required on the ten-year bond at 1.328%.