The STEC asks that the oppositions called for June due to the pandemic be postponed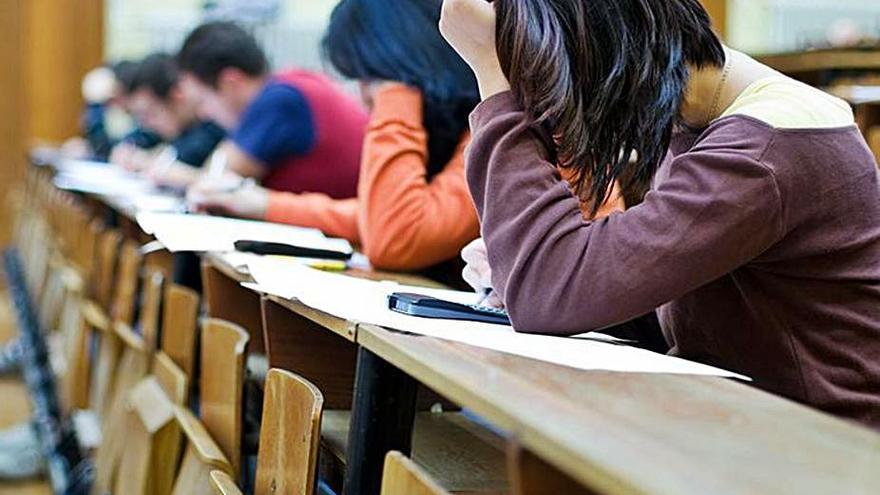 The STEC-IC teaching union has asked the Ministry of Education of the Canary Islands Government to postpone the competitive examinations called for June because, among other reasons, many of the applicants have been appointed as interim or substitutes this course and have a great work overload due to the circumstances arising from the pandemic.
STEC-IC affirms that it has carried out a survey among the teaching staff "to know the general feeling of the people who must face this procedure" and the result is that of the 4,865 who have wanted to participate, 87.2% want them to be postponed 12.8% to keep going.
90.1% of those who have participated in this union consultation are members of the employment lists of the Canary Islands and 85.2% have obtained an appointment as interim or substitute. The union considers that the overload of teachers' work due to the pandemic means that the priority of most of these teachers is "to carry out their teaching in the best possible way to carry out the course without the students being harmed in such a changing scenario ". To this is added the fear of many people to move between islands to present themselves to the oppositions, due to the risk it entails.
Another objection of the union is that "thousands of jobs" could be affected in the selection process because "the new regulation of employment lists would come into force" after the agreement signed by the rest of the union organizations, with the opposition of STEC-IC.
STEC-IC also argues that there is no guarantee that the oppositions can be carried out due to the health crisis, as happened last year, so the time and effort of the applicants "would fall on deaf ears." Another trade union drawback is that there is no guarantee that there will be a coordinated action by the communities in relation to the holding of oppositions in 2021.
STEC-IC calls on the Ministry to announce "as soon as possible" the postponement of the oppositions "until the sanitary conditions" allow it, and to take into consideration "the job stability" of interns and members of the employment lists.