The State deficit shoots up 883% until October to 57,736 million, 5.22% of GDP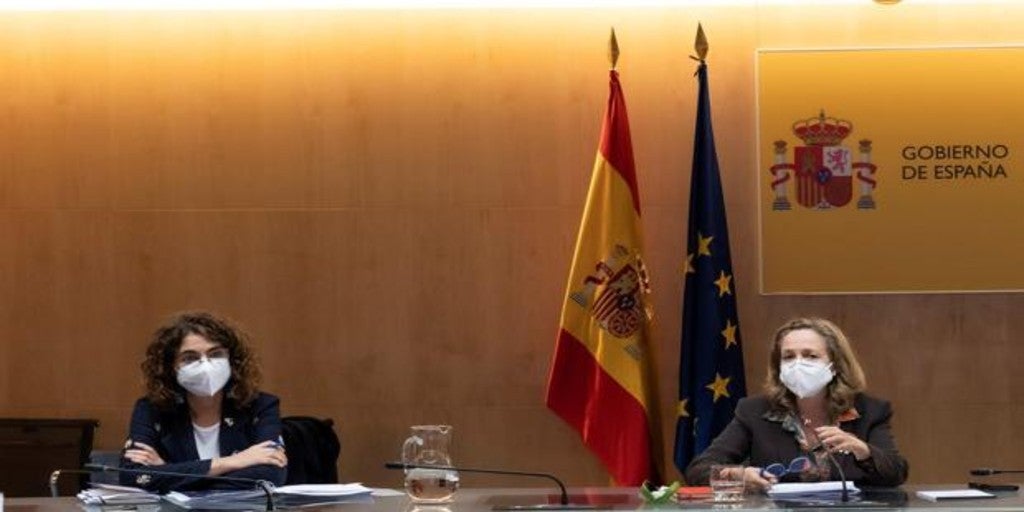 MADRID
Updated:
save

The public deficit continues to worsen its numbers as the year progresses before a second wave that will have hit with greater intensity in the autumn. Until October, the State deficit shot up 883% compared to the same month in 2019 to 57,736 million euros, 5.22% of GDP. One part is explained by the transfers made by the State to save the accounts of other administrations such as Social Security (which has received 14,003 million in transfers) and the communities (in surplus with 0.23% of GDP against the fund of 16,000 million to address the Covid-19 crisis, of which as of October they had already received 8,000 million). To this are added payments through health benefits and pharmacy, which reached 1,358 million, compared to 29 in 2019. Non-financial payments have thus shot up 14.9% compared to 2019.
There is another pillar that is more worrying. The collection has plunged 14.1%, in October in homogeneous terms, with a drop in Corporation Tax of 34.2%. In this tribute, in October the companies make their second installment payment, after April.
Well, if this was reduced by 20.7% in October it was 35%, the largest drop being among large companies (36.1% for large companies, with -47% in the case of consolidated groups). In the latter, the profit has contracted by 52.6%. In the case of SMEs, collection fell less, 13.9%. The second payment has entered 7,730 million euros in total. In homogeneous terms, the fall for the whole year is 23.9%.
The second wave shrinks the collection
Another tax whose collection is contracting especially is VAT, with -11.2% so far this year. Since July an improvement in collection has been seen, which was reducing its annual income loss gap month by month compared to 2019. But, for the first time since then, in October the behavior worsened versus a month earlier. In accumulated terms, revenues have fallen by -10.1% annually compared to the seasonally adjusted 9.6% in September, in what is a sign that the second wave is already beginning to be perceived in the public coffers.
Social Security, despite everything, increased its deficit by 12% to 5,544 million euros. Contributions are not reduced strongly, with income falling by only 3.99% compared to ERTE, but pensions and contributory benefits already grow 8.69%.