The State could hire 2,000 teachers with what it allocates each year to advisers, according to CSIF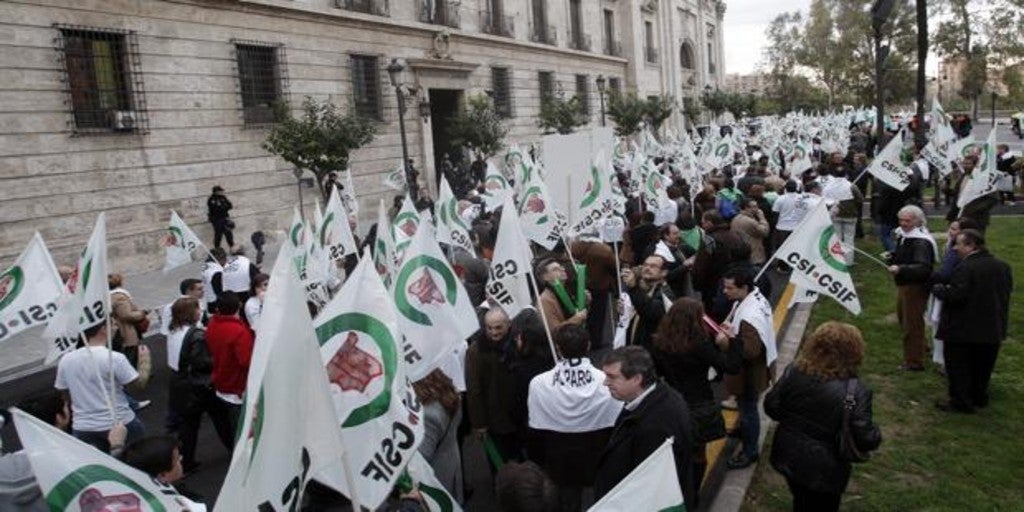 MADRID
Updated:
save

The General State Administration allocates 55.8 million euros a year to advisers, according to official data collected by CSIF. "With a similar investment, our hospitals and health centers could have 1,850 doctorsplus or 2,056 nurses; our schools 2,056 more teachers; and services such as the SEPE, the General Treasury of Social Security, our prisons or our courts could have 2,940 more employees, "concludes the union in its Strategic Plan for Human Resources in Public Administrations, presented this morning.
At a time when the unions are negotiating with the Government the next public job offer, in which the Public Function proposal cuts the number of staff by 40% compared to 2019, CSIF calls for a reinforcement of more than 106,000 staff to the next three years. "In addition, Health requires an additional plan, with 289,235 new places between 2021 and 2031", concludes the central.
This is the difference registered by the national health sector in the workforce compared to the European average, according to CSIF. The union also estimates that the General State Administration requires 43,700 places, the Education43,393 and the Justice, 19,299.
Wage loss of up to 53,362 euros
But the public job offer is not the only negotiation on the table: the Executive has yet to decide how much the salary increase for officials will amount. CSIF has carried out a study on the loss of purchasing power among the group from 2010 to 2020. The study concludes that throughout this period the A1 (State technical bodies, doctors, judges …) have lost an average of 53,362 euros; the A2 (nurses, managers, teachers …) 40,478.87 euros and the C1 (local police, SEPE administrative, Social Security, Penitentiary Institutions …) 24,611.22 euros.
These amounts are equivalent to working 13, 15 or 18 months free, depending on the professional groups C1, A2 and A1, respectively. In short, according to the union, public employees have suffered a loss of purchasing power of between 12.9 and 17.9% since 2010. "For this reason, we demand a multi-year agreement that includes a progressive recovery of the salary structure prior to 2010, which equates the remuneration between administrations and a Human Resources Plan to reinforce the workforce where necessary, "the central abounds.