The State allocates 35 million to the fight against poverty in the Canary Islands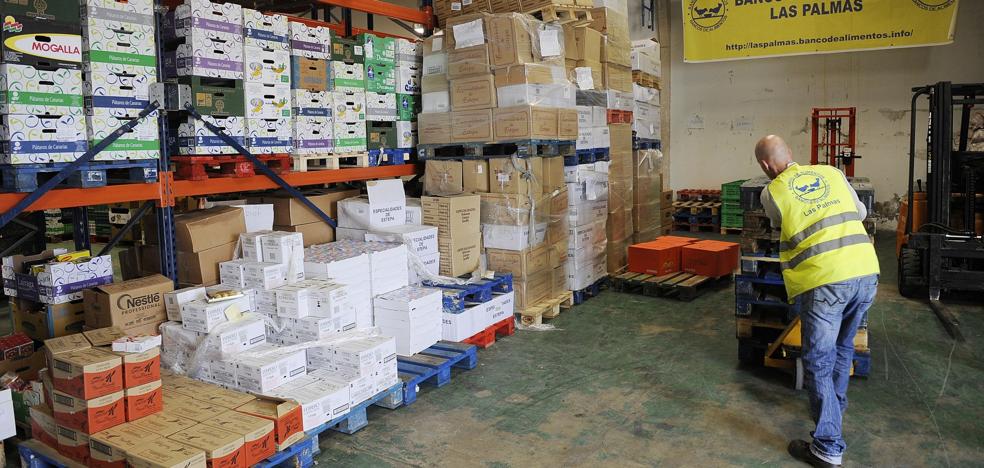 This is the largest sum directed for this purpose in the islands. It will be used to reinforce the Canarian Insertion Benefit and other basic aid
The Council of Ministers plans to approve tomorrow an allocation of 35 million euros for the fight against poverty in Canalaughsas announced yesterday by the Deputy Minister of Social Rights of the Canary Government, Gemma Martínez.
Is about
the largest amount of money dedicated to this purpose, with an increase of five million compared to last year. An increase in the endowment that the deputy minister attributed to the "commitment of the State with the Canary Islands" due to the unfortunate socioeconomic situation of the archipelago and the good management of the budget for this purpose in 2021. "Last year we received this funding for the first time in a I only pay and, at the end of the year, we certify the spending of 100% of the money," Martínez said about the use of the 30 million received in 2021. «
Not a single euro has been left over for poverty in the Canary Islands. Before, the entire amount did not arrive at once and was returned in partbut this government takes this matter very seriously", affirms the deputy minister, who announced that she has requested an increase in the allocation dedicated to the fight against poverty in the Canary Islands for next year and that it be included in a multi-year plan, the same as the Comprehensive Employment Plan of the Canary Islands.
Specific,
The 35 million planned for this year are expected to be used to strengthen and expand the coverage of the Canarian Insertion Benefit (PCI)from which some 11,242 families in the archipelago benefited in 2021. In addition, part of this amount will be used to finance other basic benefits offered by municipalities and different organizations, such as the Food Bank, GMR (Gestión del Medio Rural) or Cruz Red, among other entities.
This budget will try to correct a problem that Martínez describes as structural. Nevertheless,
the deputy minister is optimistic about the evolution of poverty in the Canary Islands. «A small change in trend is beginning to be noticed. In the last report on living conditions, the population at risk of poverty had dropped one and a half points, going from 29.9% in 2020 to 28% in the last year," said Martínez, who attributed this change to the greater coverage of the Canarian Insertion Benefit (PCI) and the concession of the Minimum Vital Income (IMV), aid from which more than 34,000 families on the islands benefit.