The startup that squeezes all the possibilities of flexible remuneration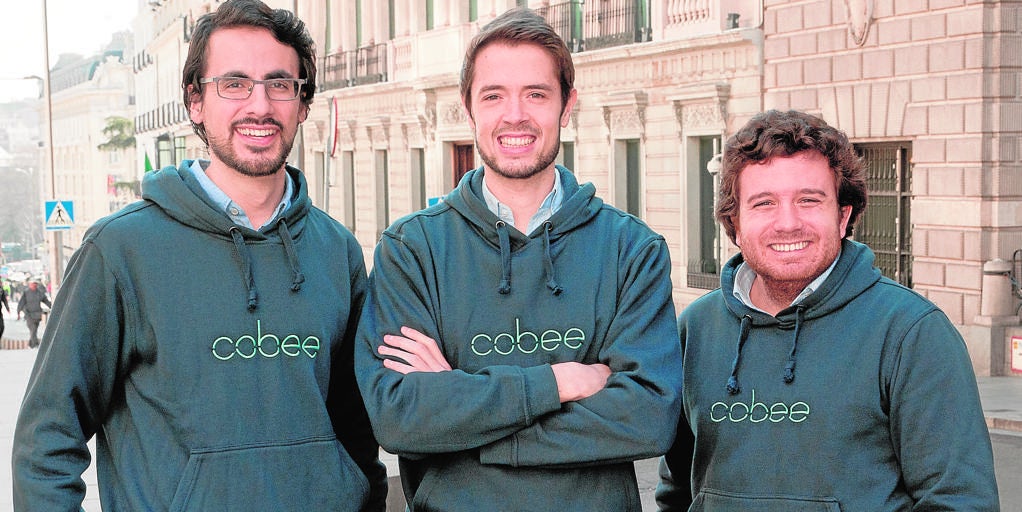 Updated:
Keep

Madrid's fintech Cobee is the first digital platform that allows comprehensive management of employee benefits, and is determined to revolutionize company compensation and incentive plans. Instruments that have become essential when it comes to attracting and retaining talent. In the words of its CEO, Borja Aranguren, the goal "is to make life easier for companies and their employees thanks to technology and innovation."
"Since I received my first paper meal check and managed my first group health insurance, I realized that the benefit was real, but the packaging and the way it was presented was not," Aranguren shares. Along with the other two Cobee co-founders, Daniel Olea (current CTO of Cobee) e Ignacio Travesí (current CSO) appreciated that the situation of the compensation and benefits market had been stagnant for more than 20 years in Spain. Among the workers "there was a need to know, choose and be able to freely dispose of their company benefits"; and in the companies "there were inefficiencies when it came to offering the benefits and flexible remuneration packages to their workers and informing them about it," explains Aranguren.
Facing the biggest challenge that fintech went through on its way, dealing with a sector that had not evolved, has paid off. Because the platform, whose business model is Saas, works as a single provider for companies that, when hiring the service, they only have to add the employees and select the benefits they wish to offer them. What's more, Cobee offers «the freedom to create specific plans for groups, offering some products or others depending on the reality of each employee ", whether they are social benefits paid by the company, flexible remuneration assumed by the employee with personal income tax discounts, or a mix between both models, explains the CEO.
Under control
On the other hand, the employee receives a Visa card and access to the app (from which they can control their movements in real time). From there you can have your benefits as you want and generate savings. The executive director recalls that at the level of savings, "the most common form is flexible remuneration" because it allows the worker to "save up to 30%."
The startup, which has already landed in Portugal and has other countries in Europe and Latin America on its radar, claims to have "quadrupled" its income since the beginning of 2020. Currently, it works with some 200 companies.