The startup that gives financial oxygen to technology companies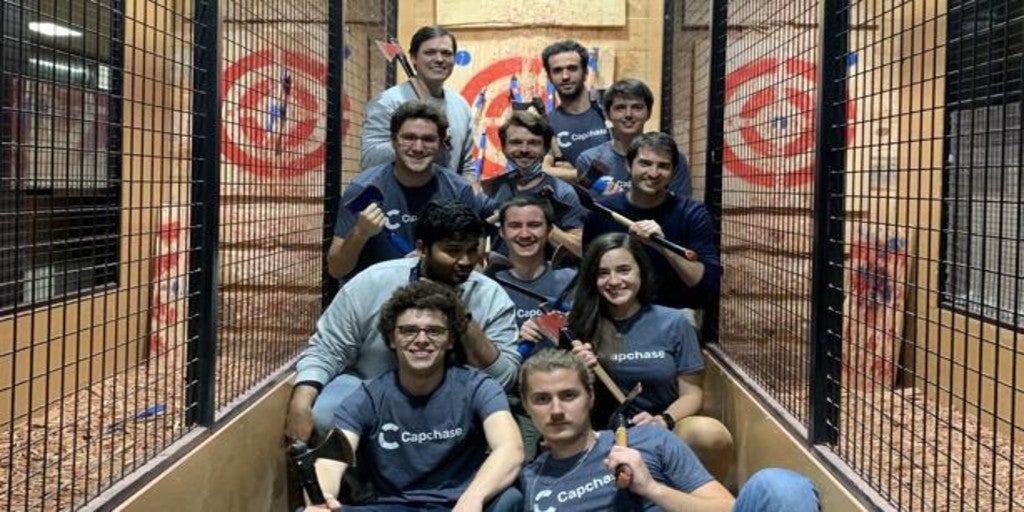 MADRID
Updated:
Keep

Help and finance Software as a Services -SAAS- companies (companies that offer a technological service, usually by subscription) so that they continue to grow and have working capital while receiving payment from their customers. It is the main objective of Capchase, a Spanish startup founded in mid-2020 among four former co-workers and that managed to land in Silicon Valley in the midst of a pandemic, raising a financing round of 60 million dollars (almost 50 million euros).
It was in July 2020 when they closed an agreement with their first client and in August the first 4.6 million dollars of investment from the hand of former directors of Paypal, Affirm, Google or Uber. Currently, they have less than 100 clients but growth for 2021 is clear to them since, as Capchase CEO Miguel Fernández Larrea says, "every week we have new clients." Their expectation, therefore, is to multiply the results by eight or nine in 2021.
They work with Saas companies because they see it as a model that "is growing a lot" by generating "recurring" income and that is "easy to predict." The only "big flaw" these companies have, says another of the founders, Ignacio Moreno, the thing is they have most of their income stuck in the future. It is there, therefore, where a Spanish company operates that manages the business part from the United States and the technology part from cities as diverse as Madrid, Valencia, Barcelona, ​​Amsterdam or Prague thanks to a team of 20 workers. With this solution, technology companies go from having to finance themselves with external loans to do so with future revenues, as Capchase anticipates them to accelerate the growth of this sector "giving access to non-dilutive capital in the most efficient way."
But how do they get the money they advance to companies? From the first moment, according to Fernández and Moreno, they were shot to get debt in order to finance companies without using their capital. So far, they have succeeded: "Debt allows us to continue growing at a very fast rate." In order to anticipate a company's income, Capchase studies the financial health of the entity and its growth projection. For this reason, they do not work with newly created companies. Once they have studied the future cash of the entity, it is determined how much money can be loaned, for how long and at what price. It is a financing that the businessman can negotiate as his income increases month by month. In short, oxygen to try to achieve the highest goals.
Vaccine against uncertainty
Word of mouth is key to Capchase's business. And it is that, by advancing the money of the subscriptions, it has been shown as a lifeline for many companies during the crisis. According to its founders, companies "forget about any uncertainty about what will happen to the box because at all times they know how much they can get out of Capchase."