The starting point to undertake a complete metamorphosis of professional life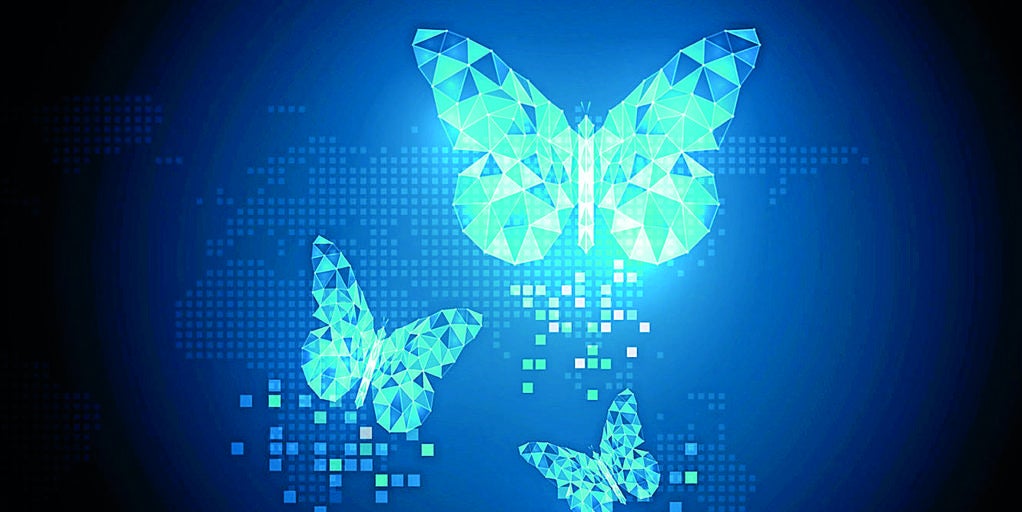 Updated:
Keep

By personal-professional choice, or by market imposition, the change of course in training also concerns the master's degrees, perfect complements to find new (sometimes very different) opportunities in the labor market. Studies such as 'The future of work', by the World Economic Forum, point 85 million job changes and 97 million new jobs during the 2020-2030 decade… in any case,
the concept of 'work for life' will be increasingly diluted, in times of 'lifelong learning', of 'long life learning', to be able to change occupation or improve the existing one
"There are many people," he says. Fernando Guijarro, CEO of Morgan Philips Talent Consulting - who start their career in one industry or role, and discover there are other worlds. They consider change, and the complementary element is to carry out specific training. We also find an effect that occurs in crises and some sectoral reconversions (financial sector, pharmaceutical industry ...) or with the evolution of some functions (digital marketing, sales ...) that drive to carry out this 'reskilling' for the new adaptation ». In this sense, David Jimenez, an MBA student at ENAE, comments: «A master's degree in business and business administration is not only the path of specialization for those with similar degrees, but also a suitable variation for different academic profiles who wish to join the business world , as a suitable route to access a job change.
Guijarro also highlights that
get used to the sign of the new times: «Our training has an expiration date of two years or less, permanent updating is something required by most companies and, clearly, the 'liquid' careers in which we refocus our professional career have become a reality. There are sectors and positions in which the demand has been significantly reduced, the anticipation of the employees in the 'reskilling' is the most appropriate measure. Unlearn to learn, liquid racing and agility and flexibility are here to stay.
This vocation for flexibility is already evident in institutions such as the Carlos III University of Madrid that, at the beginning of the journey, open degrees, those that in their first years allow a core study to later opt for specialization, in a conception similar to the American academic one. It happens in Social Sciences and also in Engineering, in several cases oriented to business management and administration. In this sense, students must study a qualifying master's degree, but, in many cases, the academic programs themselves have subjects or specialties oriented to project or business management. Beyond this reality, various master's degrees, from an MBA to others with technological profiles, come to derive professionals from what, in principle, was going to be a purely technical exercise. "It's not by chance, industrial engineering is a multidisciplinary training that has been the majority among senior positions. Industrial engineers develop multidisciplinary skills during their training that prepares them to carry out their work as senior executive positions, "he says. Miguel Iriberri, President of the General Council of Official Associations of Industrial Engineers.
Open roads
Iriberri highlights how "many of the CEOs of the most representative companies in Spain have a common academic background. The career that the senior executives of the Ibex-35 (made up of the 35 most liquid companies listed on the four Spanish stock exchanges) have taken the most is Industrial Engineering, along with Law ». And in this environment, specialized master's degrees help reorient the career from a technical base to a management development, "Whether in sectors as diverse as electricity and gas, sports equipment, pharmaceuticals, food and beverages or the renewable energy sector among others" A field in which, for example, Master's degrees in Human Resources management come to represent new possibilities for graduate students (such as the one proposed by Sagardoy Business School and Nebrija University, Master in Leadership and HR Management + Expert in Digital Talent Management & HR Analytics).
In the case of KPMG, Teresa Coelho, partner in charge of People in Spain, where they have developed 'Future Now', a program in line with the company's 'upskilling' and 'reskilling' trends, comments on the case of an employee: «Francisco G. joined the practice of Outsourcing & Compliance within KPMG Abogados in 2012. For seven years he has worked managing the Compliance of more than 200 entities at an international level, coordinated more than 400,000 payroll, and worked with more than 40 countries. In 2020, supported by KPMG, he took the ESADE Master in Digital Business to consolidate and deepen his knowledge in the digital field, which facilitated his incorporation to the Innovation and Technology team ».
Additional training cases, such as the one mentioned, provide a reinforcement to work on the leadership and coordination of multidisciplinary teams. An efficient imperative of the 21st century, as Coelho points out: "Digital transformation is impacting the auditing industry, making auditors have to develop new capabilities that offer new opportunities for talent, with new ways of working with new tools, technology and methodology." Initiatives such as the Master's Degree in Account Auditing and Higher Accounting developed jointly with the Universidad Pontificia de Comillas, or the digital certification program developed by KPMG with the Universidad Autónoma de Madrid, give the opportunity not only to cement and improve knowledge, but also to propose changes in the professional career. Or complete metamorphoses.