The spirit of Teddy and Los Canarios revives at Alfredo Kraus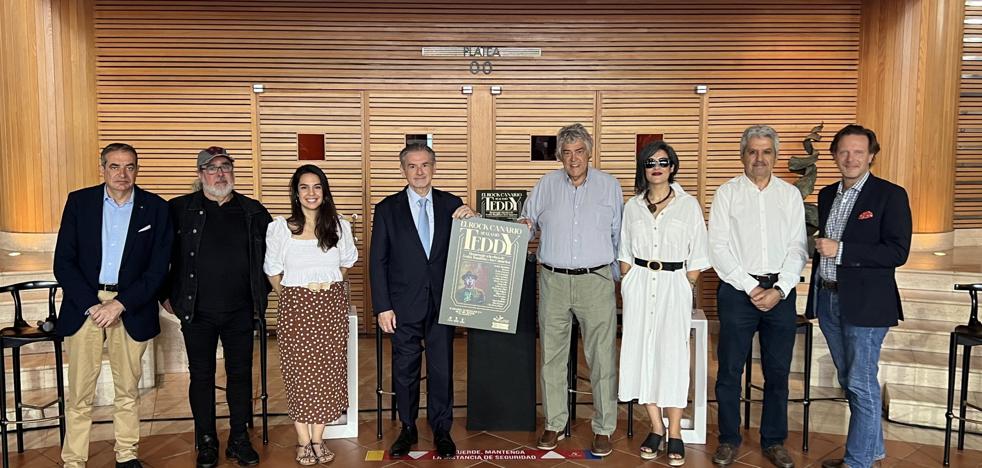 Rosana, Pedro Guerra, Teo Caco Senante or Taburiente are some of the participants in the tribute concert on June 28
The
Next Tuesday, June 28 at 8:00 p.m.at the Alfredo Kraus Auditorium in the capital of Gran Canaria, will take place the
concert-tribute to Teddy Bautista. A unique opportunity to listen to the songs of the mythical band Los Canarios in the voices of
Pedro Guerra, Rosana, Teo Cardalda, Caco Senante, Taburiente, Luis Morera, Cristina Ramos and up to forty artists who They will play again in the Auditorium the music of Los Canarios and the best compositions and productions of the island musician.
The concert program consists of
a selection of 16 songs that show the most important moments in the musical journey of Teddy y Los Canarios, an indissoluble brand that will revive with the interpretation of its protagonists together with numerous friends of and for music.
Figures like Teddy, Pedro Ruy Blas and Toba, will show the origin of Los Ídolos and the dazzling international success of Los Canarios. The creations were shared with figures such as Serrat, Pablo Milanés or Silvio. This tribute will be with the voices of Rosana, Pedro Guerra or Cristina Ramos, among others. A special mention goes to the
reunion between Taburiente and the producer of his first two albums that launched the career of the group and Luis Morera.
The
act of presentation of this concert counted this Tuesday with Pedro Justo, Minister of the Treasury of the Cabildo de Gran Canaria; Caco Senante, artistic director; Francisco Moreno, director of Radio Televisión Canaria, and Tilman Kuttenkeuler, general director of the Fundación Auditorio y Teatro, along with four artists who will participate in the concert; Florencio Bethencourt (bassist), Emilio Rodríguez (saxophonist), Alba Ramos (singer) and Alba Serrano (singer).
fair peter He pointed out that "the Cabildo collaborates with this initiative that has mobilized companies, professionals, artists from all the islands, Canarian Television and Canarian society. United before an act of justice, of restoration of the figure of the leader of the musical phenomenon that was Los Canarios».
Caco Senante, the artistic director of the concert, stressed that "I have learned a lot from Teddy on a personal and musical level, I think I know his character and his work very well and I know the things that can really excite him." "One of them, that the young people of the islands give treatment to his works and how the new generations will face it," said the singer.
Francisco Moreno, director of Radio Television Canariacommented that "public radio and television has to be the one in which the canaries are reflected and we are an instrument to improve, television is not to be seen but to see ourselves on it and we will see each other in this tribute from Teddy".
The tribute concert will be
Recorded live for broadcast on the Autonomous Television of the Canary Islands for the entire archipelago and in
Spanish Television for its national programming.