The spectacular Von Kármán vortices can be seen over the Canary Islands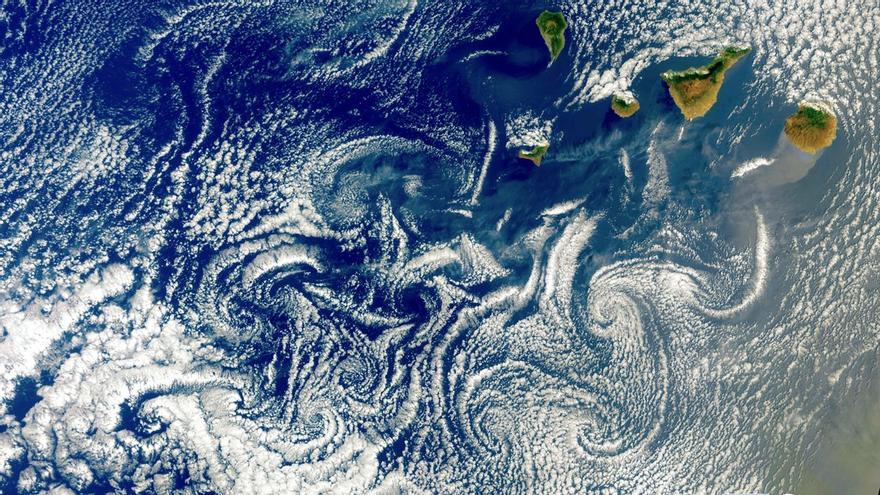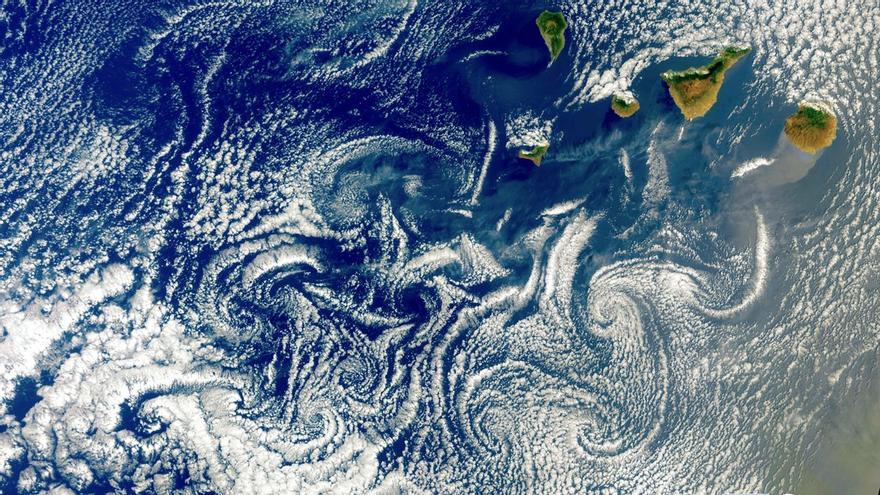 The image of the day. This is how the Directorate General for Defense Industry and Space (DEFIS) called it, a body dependent on the European Commission (EC). The Sentinel-3 (Copernicus) satellite captured an impressive snapshot in which 'streets of clouds' can be seen in a spiral shape over the Canary Islands. This phenomenon, according to experts, is called 'Von Kármán vortices'.
The State Meteorological Agency (AEMET), based on the records of its stations based in Mogán and Fuencaliente, located the appearance of the unusual vortices in the south of the Archipelago during the day of the first day of this week.