The SPECTACULAR amount that Alba Santana will receive from the inheritance of Mila Ximénez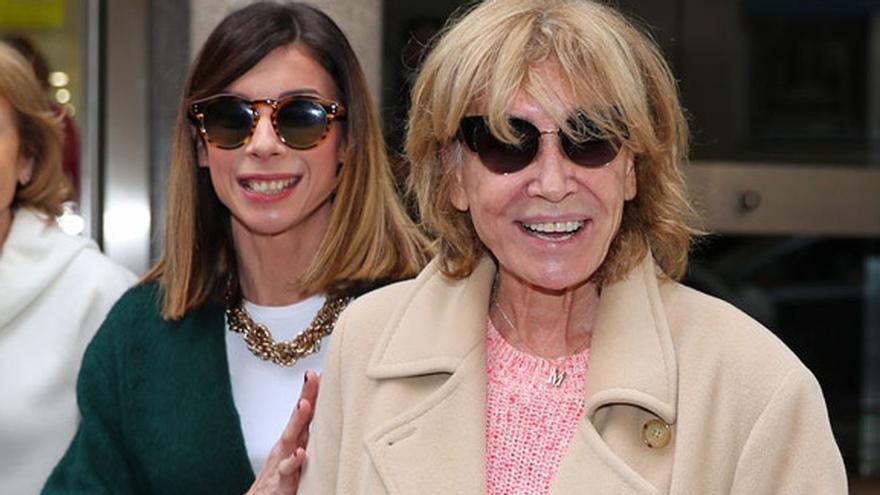 Eight months have passed since Mila Ximenez say goodbye to us forever after having been battling against a lung cancer against which the collaborator fought until the end.
The shock caused by the death of the collaborator, 69 years old, was so great that her colleagues 'Save me' They are still recovering from this hard blow caused by the departure of their dear friend and companion.
The death of Mila Ximenez has left an irreplaceable void in the program in which he was for more than 10 years, as he has also left in the life of his daughter, Alba Santanawho for six months had to face a new setback after losing his father, the renowned tennis player Manolo Santanawho died of cardiac arrest.
With no time to assimilate everything that happened during that tragic 2021, the daughter of Mila Ximénez has experienced a new and painful situation that has to do with the heritage of their parents.
While Alba saw how her father had left her nothing as an inheritance, the young Amsterdam resident has received a last gift from his mother what does it have to do with a huge cash inheritance that Mila Ximénez left the true and only love of her life.
How much did Mila Ximénez leave Alba Santana?
As shared by the magazine readings In her latest issue, Mila Ximénez has left her daughter Alba a succulent inheritance valued at €3 million in metalic.
A not insignificant amount with which Mila Ximénez would make sure, before leaving, that neither his daughter nor his beloved grandchildren would lack for anything once she took flight to eternity.