The Spanish team will play against Argentina, Australia and Egypt in the Olympic soccer tournament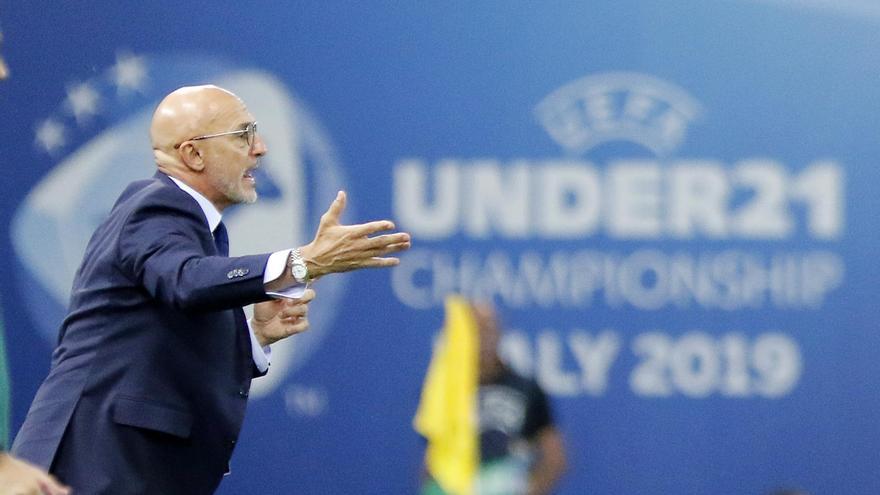 The Spanish men's team of football has been paired in the Olympic Games from Tokyo with the teams of Argentina, Australia and Egypt, within this competition to be held from July 22 to August 7.
Spain, qualified for the Games after being proclaimed champion of Spain Under-21 in the 2019 European Championship in Italy and San Marino, will play its first two matches against Egypt and Australia in Sapporo and the third against Argentina, Olympic champion in Athens 2004 and Beijing 2008, in Saitama.
The team trained by Luis de la Fuente, who may cite three players over 23 years of age like the rest of the coaches, has as references Mikel Oyarzabal, Dani Olmo, Dani Ceballos, Fabián Ruiz or Jesús Vallejo. Spain will try to achieve its fourth Olympic medal in Japan after the Barcelona'1992 gold and Antwerp'1920 and Sydney'2000 silver.
The draw took place this Wednesday at the headquarters of the FIFA telematically due to preventive measures by the pandemic from COVID-19, which already affected the celebration of the Olympic Games, postponed until next summer.
Composition of the groups
Group A: France, Mexico, Japan and South Africa.
B Group: Korea, Romania, Honduras and New Zealand.
Group C: SPAIN, Argentina, Australia and Egypt.
Group D: Brazil, Germany, Ivory Coast and Saudi Arabia.