The Spanish Stock Exchange chains its eleventh rise and signs its best streak since September 2018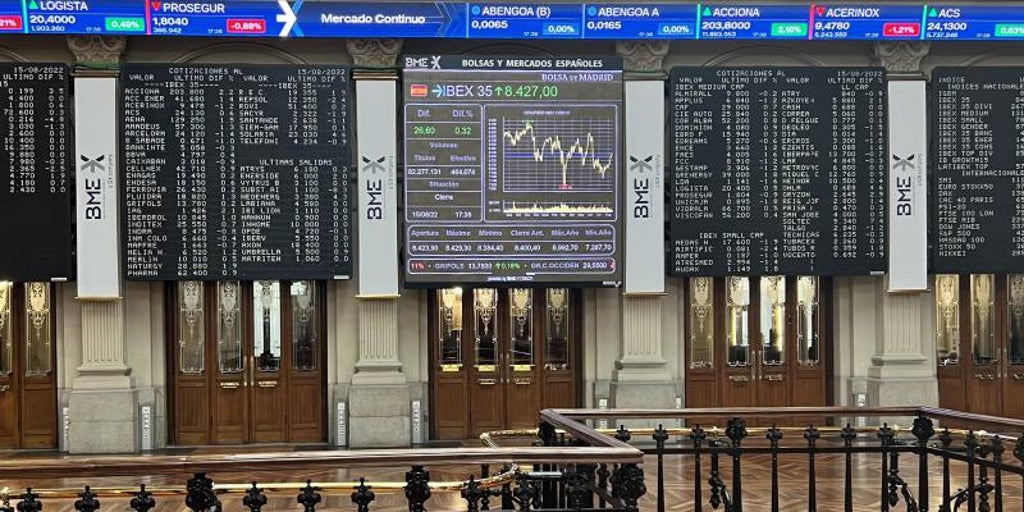 The Ibex 35 advances unstoppably in the middle of August and chains its eleventh consecutive rise in the middle of this Tuesday's session. The Spanish stock market thus rose to the level of 8,500 points, with an increase of more than 1% after spending just over two months at a lower level. With today's session, the Ibex adds its eleventh session on the rise and marks the best streak in four years: it has not risen so many sessions in a row since September 2018. The record was signed in March 2009, when the stock index chained 13 sessions in green. Specifically, the Spanish selective rebounded more than 1% in the middle of the session thanks to the boost of large stocks such as Caixabank, Telefónica or Repsol.
In the absence of knowing tomorrow, Wednesday, the minutes of the last meeting of the United States Federal Reserve (Fed), the main European markets also woke up positive, with advances of 0.3% in London, 0.2% in Frankfurt and 0.1% in Paris. Despite the rises, the decision of the People's Bank of China (PBC) to cut two of its main references for loans to banks by surprise is still weighing on investors. The session was also negatively affected by the German investor confidence index (ZEW), which showed a further deterioration, standing at -55.3 points in August, compared to -53.8 in July .
In Spain, economic references were also not positive. The Public Treasury today placed a total of 1,702.88 million euros in the new bill auction, a figure that remains below the expected average range and with higher remuneration for both three-month and nine-month bills.
Within the Ibex 35, Caixabank led the increases with an advance of 2.19%; followed by Telefónica, which rose 2.15%; Repsol, with a rise of 2.15% and Banco Sabadell, which registered a rise of 1.94%. Values ​​such as ArcelorMittal (1.93%), Sacyr (1.81%) or IAG (1.68%) also registered increases. On the losing side were companies such as Solaria (-1.09%), Fluidra (-0.37%), Colonial (-0.30%), Enagás (-0.21%), Inditex (0. 08%) and Amadeus (-0.07%).
For its part, the price of a barrel of Brent quality oil, a reference for the Old Continent, stood at a price of 94.22 dollars, with a decrease of 0.9%, while the Texas price was at 88.84 dollars , after falling 0.6%.
In the currency market, the euro was still at the level of 1.0155 dollars, while in the debt market the risk premium was around 110 basis points, with the return on the 10-year Spanish bond at 2.006%.