The Spanish series, to the conquest of 2021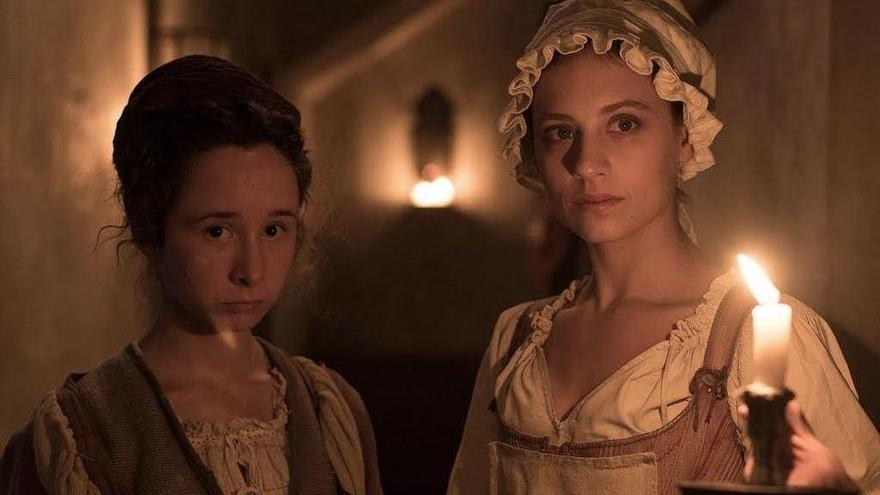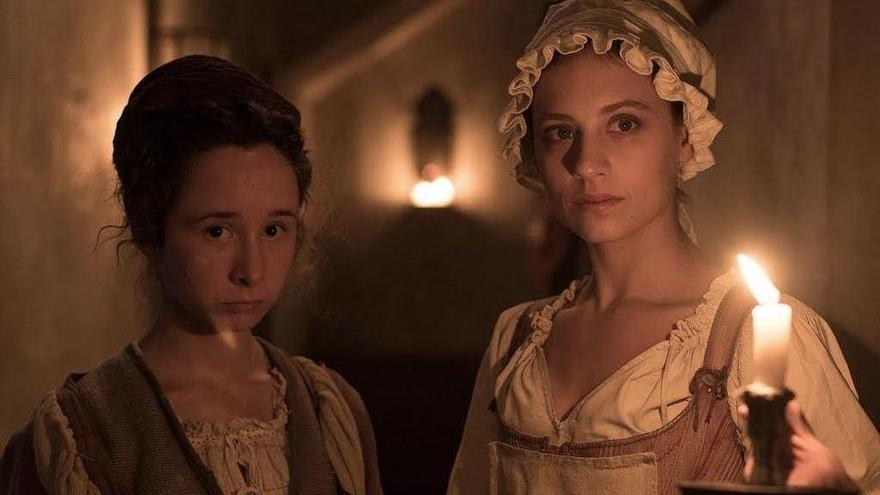 After a difficult year for the audiovisual industry, 2021 arrives with a halo of hope, good wishes and a handful of series that were left unreleased in 2020, such as 'La tempelanza' or 'El internado: Las cumbres', along with the also expected '3 Caminos', 'Jaguar', or 'A private matter' as the main novelties of the season.
'3 Caminos' (Amazon Prime Video, January 22)
On the occasion of the Xacobeo 2021, Amazon Prime Video proposes the fiction '3 Caminos', a showcase of the heritage of the Camino de Santiago, which becomes the nexus of five friends of different nationalities and the central axis of three time lines (2000, 2006 and 2021).
Álex González, Verónica Echegui, Anna Schimrigk, Andrea Bosca and Alberto Jo Lee give life to these five characters to whom the passage of time shows them how convoluted life can be. A comedy-tinged drama with an interesting cast and an exceptional setting.
'Los espabilado' (Movistar +, January 29)
Humor and courage are the keys to Albert Espinosa's new youth series, whose fiction 'Red Bracelets' will turn ten, precisely when this new project is released. A series that received good reviews at the MIPCOM in Cannes, including Variety in its list of the most promising series of 2021.
The escape of five young people from a psychiatric center is the starting point of this drama, adaptation of Espinosa's novel 'What I will tell you when I see you again', in which there is talk of overcoming, fears, positivity and the search for a place in the world.
'The innocent' (Netflix)
Mario Casas returns to work under Oriol Paulo to put himself in the shoes of Mateo, a man who tries to start from scratch after spending nine years in jail for an accidental homicide when trying to stop a fight.
Aura Garrido, Alexandra Jiménez and José Coronado accompany Casas, who repeats in Netflix to star in this drama, adaptation of Harlan Coben's novel, which shows how the past always returns.
'The cook of Castamar' (Antena 3)
Madrid in the 18th century becomes the setting for this fiction of Antenna 3, adaptation of the homonymous novel by Fernando J. Muñez, in which class difference becomes the central axis of its eight chapters. Michelle Jenner leads a great cast made up of Roberto Enríquez, Hugo Silva, Maxi Iglesias, Silvia Abascal, Nancho Novo, María Hervás and Paula Usero.
'Everything Else' (HBO)
Abril Zamora writes, directs and stars in 'Todo lo otro', the new bet of HBO Europe for Spanish fiction and a series that tells the story of a group of thirty-somethings who try to find a place in a Madrid different from the one they had dreamed of.
The character "without filters and without judgments" of the series and the active participation of Zamora, known for 'Vis a Vis', 'The disorder you leave' or 'Life ahead' (with Sofía Loren) in addition to being a co-creator of 'Señoras del (h) AMPA' and screenwriter of 'ÉLITE', are the keys that make this fiction one of the projects that we cannot lose sight of in 2021.
'A Private Affair' (Amazon Prime Video)
Galicia, 1940s, Aura Garrido and Jean Reno as protagonists and a story of mystery, humor and action make 'A Private Affair' one of the titles of 2021. Ángela Molina, Álex García, Tito Valverde, Gorka Otxoa and Andrés Velencoso complete an exceptional cast to portray a woman's struggle against stereotypes.
'Jaguar' (Netflix)
The creators of 'Las chicas del cable' once again embark on an adventure with Blanca Suárez as the protagonist to portray, this time, Spain in the 60s, which became a refuge for hundreds of Nazis after the Second World War. Suárez – as a young Spanish woman who survived the Mauthausen death camp – will join, along with Iván Marcos, Francesc Garrido, Adrián Lastra and Óscar Casas, a group of agents seeking justice against Nazi Germany.
'Temperance' (Amazon Prime Video)
At first, planned for 2020, the adaptation of the homonymous novel by María Dueñas will arrive in 2021 with a story set in the 1860s starring Leonor Watling. A romantic drama that becomes Amazon's new commitment to Spanish fiction, joining the productions of 'El Cid', '3 Caminos' and 'El internado: Las Cumbres'.
The return of mythical series
2021 will become the year of the return of two series much loved by the public: 'Paco's men' and 'El internado', which arrives with its new (and more gloomy) version 'El internado: Las Cumbres'. The particular group of policemen will arrive at Antena 3 with practically all of its original cast (led by Paco Tous) 16 years after his dismissal.
For its part, the "reboot" of 'El internado', which was so successful on Antena 3 between 2007 and 2010, landed on Amazon in February with a new group of troubled and rebellious kids who, under the strict discipline of the center to reinsert them in society, he is immersed in the dark and gloomy legends that the surrounding forest hides.
Successful second seasons
There will also be a gap, in this overflowing 2021, for the second seasons of three of the series (all from Movistar +) that have surprised the most in recent times. 'Hierro' and his impeccable Candela Peña; the 'Perfect Life' by Leticia Dolera and the surprising Enric Auquer, Celia Freijeiro, Aixa Villagrán and Manuel Burque; and 'Merlí: Sapere Aude' and Pol's (Carlos Cuevas) foray into the university.
The return of the most veteran
The icing on the cake will be put by 'La casa de papel' (Netflix), which will say goodbye with a fifth season of heart attack in which we will discover if finally the teacher and his band have their way, and 'ELITE' (Netflix), that renews part of its cast to face a fourth season with more high society parties, rich children, sex and drugs.
Along with them, they will also arrive 'I'm Alive', which will reach the fourth season without Anna Castillo but with more humor from the hand of Javier Gutiérrez, Alejo Sauras and Cristina Plazas, and season 21 of 'Tell me how it happened', which will submerge in the 90s but will make small inroads in 2020 to learn about the life of the Alcántara family in the middle of the coronavirus pandemic.