The Spanish-Portuguese Summit begins in Los Jameos del Agua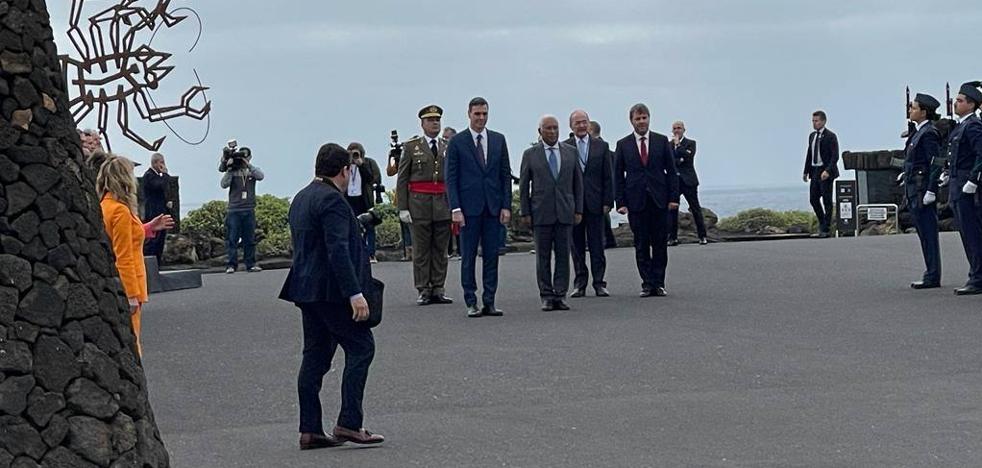 The President of Spain, Pedro Sánchez, and the Prime Minister of Portugal, António Costa, began this Wednesday morning at
34 Spanish-Portuguese Summit in Los Jameos del Agua, accompanied by ministers from both countries.
have taken part in a
military stopas prior to work meetings.
From Spain, Yolanda Díaz, Teresa Ribera, Carolina Darias, Miquel Iceta, Joan Subirats, Pilar Alegría, Raquel Sánchez Jiménez, Pilar Llop and José Manuel Albares are present at this event.
Some 50 media professionals are accredited to follow the Summit.
Program for this Wednesday March 15
9.00 hours. The President of the Government, Pedro Sánchez, receives the Prime Minister of the Portuguese Republic, António Costa, at the Jameos del Agua. military honors. I greet the delegations.

9.30 am. Bilateral meeting between Sánchez and Costa.

10.30 hours. Sánchez and Costa participate in a plenary meeting of the Spanish and Portuguese delegations.

12.15 hours. Signing of agreements between the Spanish president and the Portuguese prime minister.

12.30 hours. Sánchez and Costa appear at a press conference.