The Spanish increase the consumption of fresh fish by 18.8% after the Easter of confinement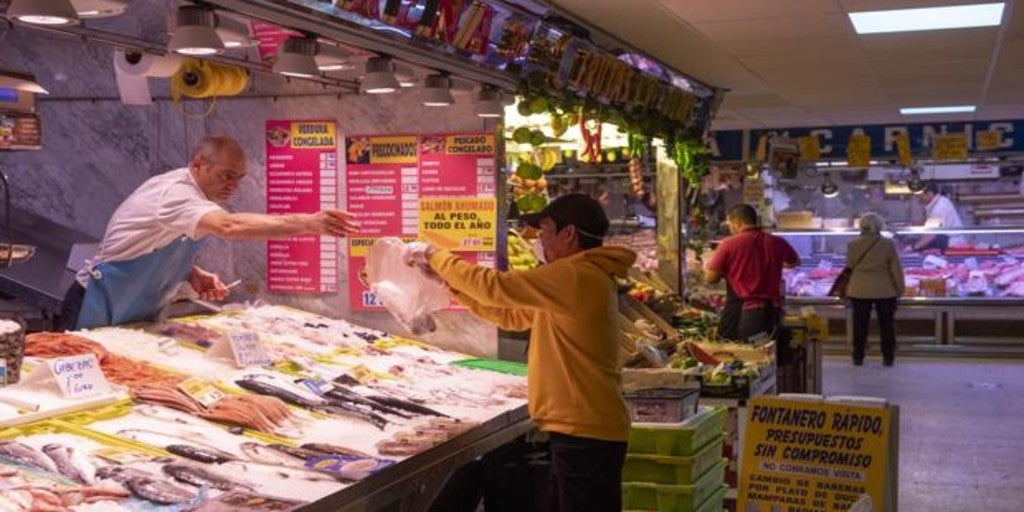 Madrid
Updated:
save

Spanish households increased by 18.8% consumption of fresh fish in the days immediately after Easter, accumulating up to a 57.1% increase over a year ago, according to the purchasing panel of the Ministry of Agriculture, Fisheries and Food held between April 13 and 19. All this, while Luis Planas- minister of the branch- announced to the sector this Monday that he is already working in a Promotion campaign to increase the sale of fish and aquaculture products.
Specifically, from Agriculture, they have attributed the strong year-on-year rise – of 57.1% – of fresh fish to the fact that the days of the study corresponded to Easter in 2019. Other products such as fruits, vegetables and legumes from the previous week: For example, the consumption of fruits and vegetables registers increases of 66.1% in the case of frescoes and 70.5% in that of processed ones. Categories such as fresh vegetables and potatoes (74.9% more than in 2019) or legumes, 77.2% more consumption, have also skyrocketed.
It also grows in the week after Easter, especially sheep meat whose consumption shoots up 40.2% compared to the previous seven days to the study in the midst of a crisis in the sector (6.8% compared to a year ago), which expects the royal decree of aid prepared by Agriculture as May water. For its part, the consumption of pork rises to 59.5% more.
In parallel, the Agriculture study detects higher consumption of products such as beers, soft drinks or spirits versus bread, oil, sugar or eggs.
Online sales soar more than 200%
Since the proclamation of the alarm declaration on March 14, the consumption of food products it has shot up 50.6% compared to last year. While the volume of purchases rose only 1.6% in one week, stabilizing in the fifth week of confinement.
The Agriculture study also provides other interesting data on food purchases. Online shopping has soared more than 200% compared to a year ago due to confinement and the volume of food purchased in supermarkets (53.2%) and in traditional stores (+ 63%) compared to what happened last year. The highest consumption increases corresponded to the Community of Madrid with an increase in one year of 82.6%, followed by Aragon (+ 79.7%) and Navarre (+ 73.9%).