The Spanish 'guinea pig' of the Oxford vaccine tests positive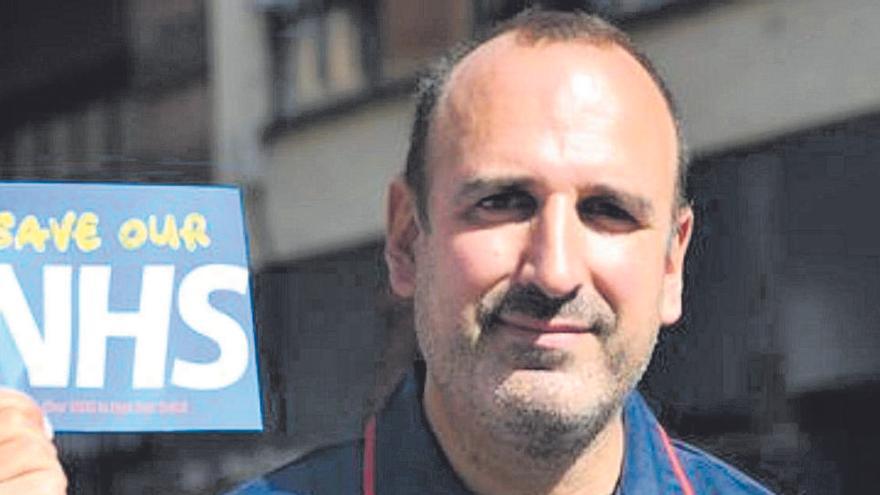 Joan Pons, the Spanish nurse who is a volunteer in the phase 3 clinical trials of the Covid-19 vaccine of the Oxford University, has tested positive in coronavirus, as he himself has announced on his Twitter profile.
Pons says that, after four months of negative results, this Wednesday he tested positive for SARS-CoV-2. According to his account, got up with a little stuffy nose and headache, He called the Oxford phone and was told to do a PCR, which tested positive this Thursday, the day he went to the hospital. They have done many tests to me, aims.
"The virus is trying to attack me and it remains to be seen, I hope the vaccine starts to work"He says in a video that he has recorded himself in quarantine." The vaccine does not protect me from the virus entering, but rather that the virus can pass from my lung to my blood. I wish I had the vaccine, not the placebo, time will tell. "
As in all double-blind scientific trials, neither the health workers who administer the drug nor the volunteers know whether to inject the vaccine or a placebo. It will soon be known if Pons is in the vaccine group, which produces AstraZeneca and has bought the European Union, or the placebo. The only way to know if the vaccine works is for volunteers to test positive, so this infection is expected and positive for the clinical trial.
"I'm fine, without any symptoms," says the Spanish health worker based in the United Kingdom. "I am here, as Mecano said, locked in my room Without knowing what to do".
Joan Pons will remain in quarantine at home, and next week they will do more tests.