The Spanish exception: killing pigeons with a shotgun is still a sport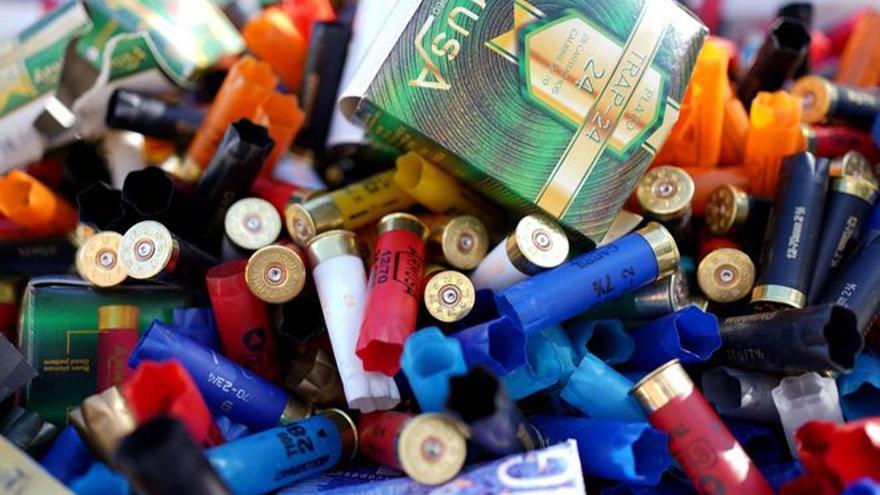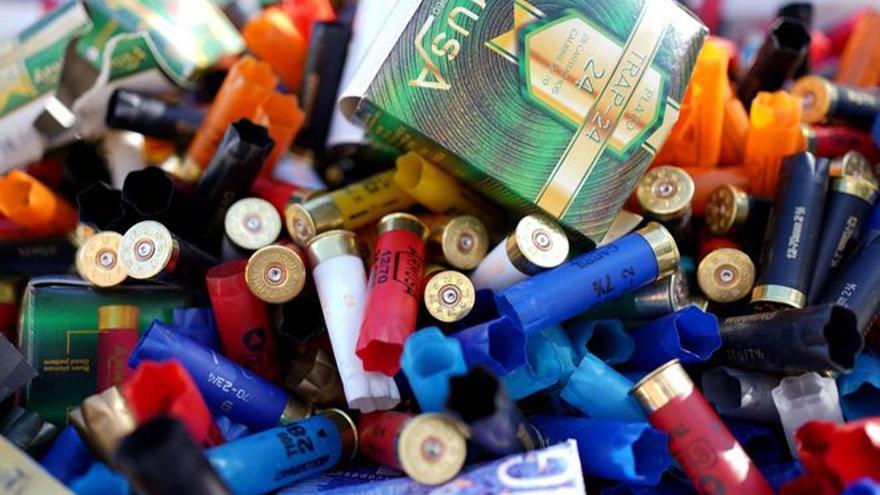 There are rigorous controls by the club's vigilantes. Except for partners and tournament participants, access is prohibited. The only way to get an idea of ​​what's going on in there is to sneak in, something that Juan García Vicente, from Ecologistas en Acción, has just done. "I can come to understand a certain type of hunting. It has a liturgy. But this? This is something wicked and badass", He points out as he walks through the pines, cane in hand, under the constant bang! Bang! shotguns.
García says that this tournament consists of placing the pigeons in boxes, which are propelled by a compressed air mechanism. Sometimes the back feathers of their tails are plucked earlier, so that they fly straight and are easier to reach by shooters, who have two shots per bird. That animals do not always fall dead, because they can be badly injured, even land outside the enclosure, in which case they take days to die if they are not caught by some predator.
A former club employee confirms the story. "First, you had to pluck their tail feathers, grabbing their legs with your thumb and forefinger, turning the pigeon upside down and yanking," he recalls. Then you put it in an articulated green box, from where it was thrown, and you waited for the shooter to fire. Then you had to pick up the animal, dead or badly injured, and put it in a large garbage bag that would not stop moving. There were many birds dying ".
The next norm
Neither the Somontes Shooting Club nor the Spanish Flying Shooting Federation, a practice that includes shooting both pigeons and quail and dishes, have wanted to give explanations for this report. According to government plans, both will have to be transformed in just over a year. The future animal welfare law, which was presented this Wednesday, will put an end to the Spanish exception, prohibiting a practice that is only allowed in Mexico, some provinces of Argentina, several North American states, Egypt and Brazil. There are autonomies that have already finished with the pigeon shooting on their own. The first was the Canary Islands, in 1991. Then, Catalonia, in 2003. And from there, the Balearic Islands, Murcia, Galicia, La Rioja and Navarra. Madrid was about to take the step in 2016, but Ciudadanos backed down at the last minute, despite having agreed with the PSOE and Podemos to support the initiative, and prevented it from prospering. Now it is intended to extend the illegalization to the entire State.
"We have to at least catch up with the countries around us," says Sergio G. Torres, director general of Animal Rights, under the Ministry of Social Rights and Agenda 2030. The goal, he continues, is that between November and December the Council of Ministers approves the bill, to then begin its parliamentary processing, with the majority of groups, in principle, in favor of the norm. "We hope that it can come into force on January 1, 2023," concludes G. Torres. There is a broad consensus in our country. Anyone with a minimum sensitivity who is told that shooting the pigeon is still legal, they do not believe it ".
Coming from England and France in the second section of the 19th century, with a presence at the Olympic Games in Paris in 1900, the practice is now a minority in Spain. According to latest data from the Higher Sports Council, there are 1,882 federated, 93.6% of them men. "Its prohibition would not have a significant economic and social impact", Explains Bárbara Fernández, from Mis Amigas las Palomas, an association that has already collected more than 250,000 signatures to outlaw the activity. Fernández emphasizes that Somontes is a "luxurious" club, with a swimming pool, restaurant, lounges and marquees where weddings are held. Other enclosures, on the other hand, are just "a wasteland" and the pigeons are treated there "even more cruel."
Slowness and pain
The shots never stop at El Pardo. García Vicente, from Ecologistas en Acción, lowers his voice as they hear each other closer. He points out here and there: buildings where pigeons are kept waiting to be slaughtered, remnants of previously fired plastic plates, cartridges and pellets. Lead balls are not easy to see, being so small, but they are when they are grouped by the rain and form long paths. "They can take up to 300 years to disappear medium. And the animals ingest them, causing them a slow and painful death, "he says. In front of him, you can see the grounds of the Palacio de la Zarzuela.
The Somontes Shooting Club has deep monarchical roots. It was inaugurated in 1876 by Alfonso XII, who gave the Casa de Campo land for its construction. Its honorary president continues to be Juan Carlos I. It is only separated from the residence of Philip VI on a one-lane road per direction. And the tournament that takes place these days, with hundreds of participants, is called Copa SM El Rey. But in the Headquarters of the State they seem to live oblivious to all this. "The responsibility of the championships, beyond the denominations, corresponds to the organizers", indicate sources of the institution. They do not clarify what they think about shooting the pigeon.