The Spanish entrepreneur no longer throws in the towel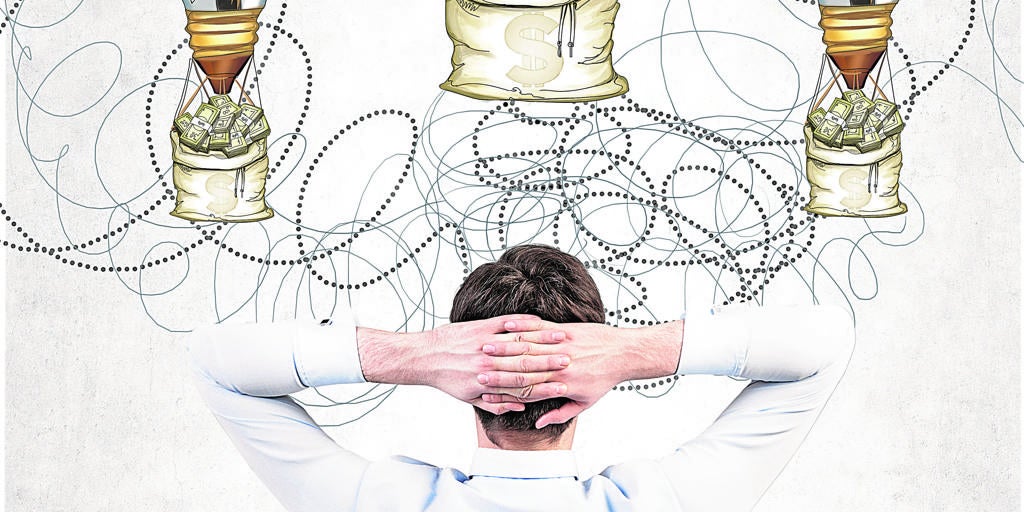 Updated:
Keep

Víctor Rodado just wants to dedicate his professional career to entrepreneurship. "It is my vocation, I have had the great luck to realize early on what I like and it is something that connects a lot with my way of life", says Rodado, who at only 31 years old has already led three different startups: Futmi, Upplication Y Minimalism Brand. «It is a world in which I will continue. I have discovered the type of person I am and it is the shortest path to freedom, as I understand it, "he says.
The one of Rodado is one of the cases that fits within the statistic that says that 63% of innovative entrepreneurs in Spain are recurring, that is, they have created more than one startup, according to the report 'Entrepreneurship Map' prepared by South Summit and IE University. The document describes a national industry more mature than a few years ago that allows entrepreneurs to remain hooked in the event of bankruptcy or sale of the company.
It was a decade ago when Rodado launched his first startup: Futmi, the first soccer social network in Spain. Part of the Futmi business was in the hands of Grupo Intercom in 2012, so the entrepreneur ventured to create his second company Upplication, a company that Mobusi acquired in 2017. Now he is focused on Minimalism Brand, a sustainable clothing brand.
«What we observe is that the entrepreneur, once he starts a business, succeeds or fails, discovers a feeling addictive enough to get stuck in this industry", He says Nacho Ormeño, CEO of Startupxplore, an investment platform in companies with high growth potential.
Entrepreneurship is fraught with challenges. Creating a startup requires facing a diversity of problems so high that it turns learning into a virtually endless run. Among other areas, it is necessary to gain knowledge in people management, contracting, taxation, regulation, market understanding, trends, marketing, finance, relationship with partners and knowing the keys to closing a successful investment round.
"The first startup is the most difficult," says Ormeño. In the first venture, the team usually lacks experience, has little money, or has a personal brand that attracts investor confidence. This situation requires learning to overcome the challenges that arise. «On that first trip you learn to prioritizeYou know what is important, and you discover the foundations on which a company should be built ", he says.
The second experience is a different stage. For the following company, the entrepreneur already has a greater knowledge of the startup ecosystem in Spain. You will have a more established network of contacts and you will know who the key names in the industry are, and you will have learned mistakes that should not be repeated. «In the second undertaking, or the following ones, you already know how to unlock certain resources more quickly. You know what levers to touch, "says Ormeño.
This mix of knowledge learned from business management, knowledge of the sector and network of contacts makes it easier for the entrepreneur to venture back into creating another company. There is also a more established startup ecosystem in Spain in which there is more access to financial resources to set up companies with high growth potential.
Only in the first quarter of this year, Spanish startups received 1,541 million in financing, a figure higher than the 1,105 million raised in 2020, according to the Startup Observatory of the Bankinter Innovation Foundation.
Way of living
Another factor, as Rodado highlighted, is lifestyle. «Undertaking gives great freedom of execution, that is, you can more or less choose where you want to direct your business and professional career ", he says Daniel Soriano, professor at IE University. Leading a company generates some very strong obligations such as having to respond to customers, investors and the market. On the other hand, the entrepreneur can choose with whom, in what and how he works, according to the expert.
For Lozano, the main common element that entrepreneurs have is a mentality of wanting to work independently, a factor that also has an impact on the high recurrence rate of Spanish startup leaders. «It is owning a project in which you are involved from the conception of the value proposition. It's as if they had that bug in their DNA, "says the IE University professor.