The Spanish AVE to Mecca premieres documentary as the only high-speed train in the desert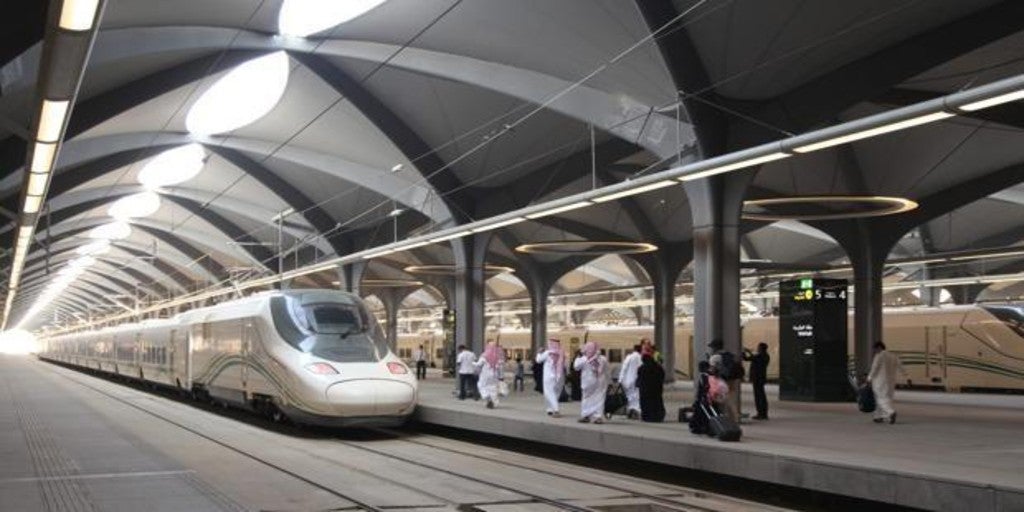 Madrid
Updated:
Keep

The consortium made up of 12 Spanish companies that built and operates the high-speed train between Medina and Mecca, in Saudi Arabia, has released a documentary produced by Zebra Producciones (iZen) and available on Amazon Prime Video and FlixOlé, which puts in value be the only high-speed train in the world that goes through a desert.
The 52-minute documentary combines images of the landscapes that the train runs through with interviews with key people in the project, such as researchers, technicians, conductors and engineers, about the work required to link the two pilgrimage cities with trains that reach a speed greater than 300 kilometers per hour.
Shot between 2019 and 2020, before the pandemic, and directed by Gerardo Olivares ('4 cans'), andThe documentary shows the largest Spanish industrial project abroadoy one of the great technological challenges that, on March 31, resumed service after being suspended for a year due to the health crisis.
"It is one of the most ambitious engineering works of recent decades. Spain is a world leader in railway technology and I wanted to know how a project of this magnitude is managed with 12 Spanish companies involved. It affects all of Arabia socially and economically and I feel very proud as a Spaniard of this project and to be able to spread it worldwide ", acknowledges the director.
These Spanish companies are Abengoa Inabensa, Adif, Cobra (ACS), Consultrans, Copasa, Imathia, Indra, Ineco, OHL, Renfe, Siemens Rail Automation and Talgo, as well as two other Saudis, Al Rosan and Al Shoula.
"Phase 2 of Haramain High Speed ​​Railway represents a technological and management challenge that we have managed to overcome successfully thanks to the collaboration of all parties. This documentary serves as a faithful testimony of this, as well as of the experiences and impressions of the people linked, directly and indirectly, to the project ", says the president of the consortium, Jorge Segrelles.