The Spain-US Chamber of Commerce. names Rafael del Pino 'businessman of the year'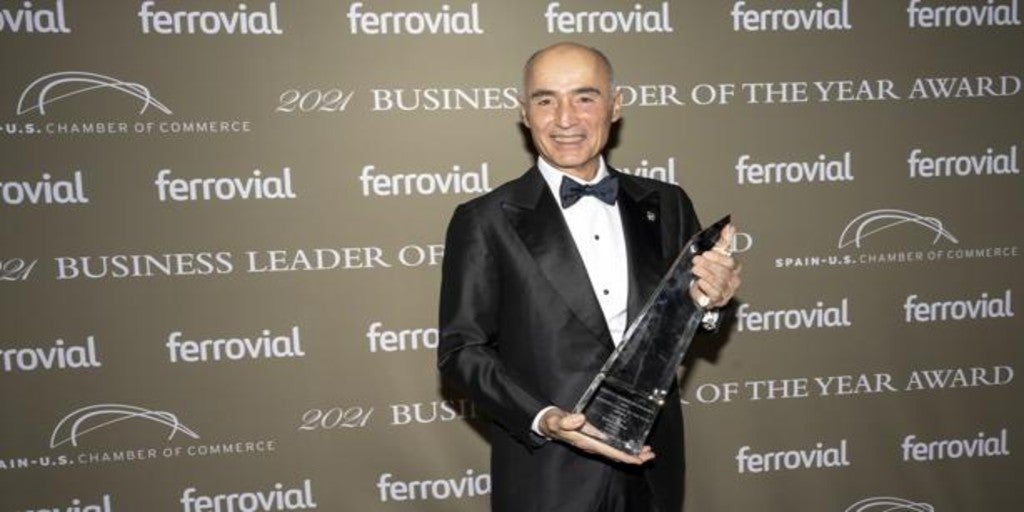 Updated:
Keep

The Hispanic-American business community dressed up this Monday at the gala of the Spain-US Chamber of Commerce, in which Rafael del Pino, president of Ferrovial, was recognized as 'businessman of the year'. The appointment could not be held last year due to the Covid-19 pandemic and this year it has recovered with an exceptional assistant: Kathy Hochul, the new governor of New York and the first woman to hold this position in one of the economic engines of the first world power.
Hochul, who replaced Andrew Cuomo last September due to the scandal of accusations of sexual harassment, said it was her first international event as governor and showed her hope that the economic reactivation of her state will fully materialize.
"We are open to you, to your investments, to a new era of collaboration," he said about the presence of the Spanish business community in New York. "I see that there is synergy between Spain and New York and the best days are yet to come," added Hochul, who will run for reelection next year, in a race in which he will be the favorite.
Those who could not attend the event at the Metropolitan Club in New York were the first vice president of the Government of Spain, Nadia Calviño; and the Minister of Transport, Mobility and Urban Agenda, Raquel Sánchez, who sent their congratulations to Del Pino through a video.
"We feel fortunate to have undertaken around 20,000 million dollars in new infrastructure projects in the United States, in the last fifteen years", assured the president of Ferrovial upon receiving the award. It was presented to him by the president of the Board of Directors of the Chamber of Commerce, Alan Solomont, closely linked to Spain after having been US ambassador between 2010 and 2013, during the presidency of Barack Obama, and which he created in those years a friendship with Del Pino. He congratulated the winner "for making Ferrovial a pioneering company and an example to follow in the area of ​​corporate social responsibility, for making the development of sustainable infrastructures one of the firm's strategic priorities and for being an international model in design and development of solutions that improve the efficiency, usability and sustainability of infrastructures and cities ".
Del Pino, who lived in the US as an MBA student at the Massachusetts Institute of Technology (MIT), shared the recognition with Ferrovial employees who "have created one of the largest infrastructure companies in the world". About 6,000 of them work in the US, a country that accounts for 33% of the company's global sales and where Ferrovial has a special presence in states such as Texas, Georgia or North Carolina.