The south of La Palma registers 115 earthquakes in one day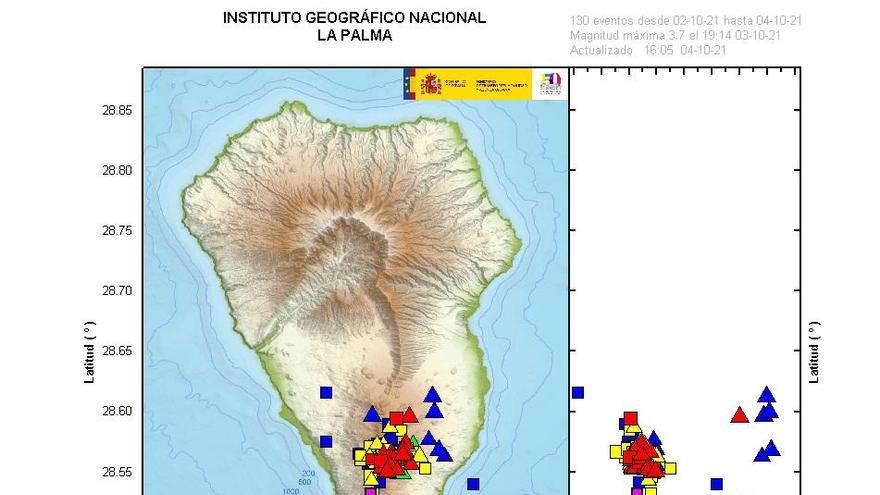 The southern part of the island of La Palma, where it is located volcano eruption, has logged a total of 115 earthquakes this Monday, of which 12 were felt, the largest being 3.7 degrees.
Likewise, of the total number of earthquakes, six have occurred at great depth, between 30 and 36 kilometers, according to the National Geographic Institute.
Volcanic tremor pulses have also been produced as activity intensified and the column height was 4,500 meters.