The soprano Mirella Freni dies at 84 years old | Culture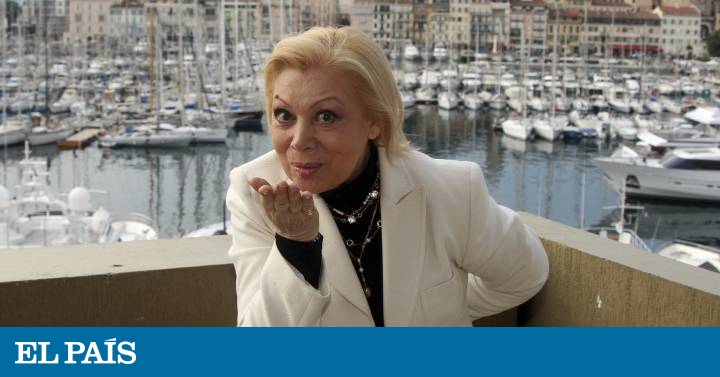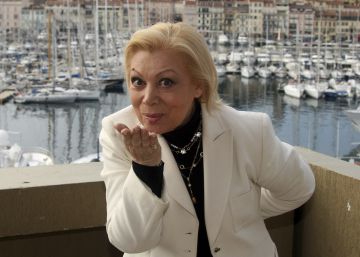 It could be said that Mimì has passed away. But not as a young seamstress of La bohèmefrom Puccini, but as an unforgettable diva of Italian opera. And not in a loft in Paris, but in a house in Modena and at 84. The voice of Mirella Freni It went off forever on February 9, after a long illness aggravated by several strokes. It was one of the last mythical names of the Italian opera of the second half of the 20th century. Fundamental in Mozart, Bizet, Verdi or Puccini titles, and one of the favorite singers of Herbert von Karajan, Freni belonged to the great vocal line of the teacher Ettore Campogalliani. From his classroom came names as illustrious as Renata Tebaldi, Carlo Bergonzi, Fiorenza Cossotto, Renata Scotto, Ruggero Raimondi, but also Luciano Pavarotti. And with him he shared much more than a close friendship or an artistic relationship.
Freni and Pavarotti were born in Modena, in 1935, and grew up together in a humble environment. Their mothers worked in the same tobacco factory. And they both shared a young mistress. They used to joke, always in the Moden dialect, about the excellent quality of that "singing milk" they had received. He remembers Micaela Magiera, daughter of the singer, in her recent book of Memories, La bambina sotto il pianoforte (Edizioni Artestampa, 2018). A family story full of anecdotes where he tells the avatars of both stars of the opera in relation to his father, the pianist and director Leone Magiera, first husband of the soprano and unconditional support of Pavarotti. Magiera was decisive, for example, in the preparation of her first operas, since both barely knew how to read a score at the beginning. He is also the author of paths monographs on "the method and the myth" of Freni and Pavarotti published in the publishing house Casa Ricordi, in 1990.
Already with five years, the Italian soprano (whose real last name was Fregni) showed innate musical skills. A maternal uncle discovered that the girl could imitate without difficulty the voice of Toti Dal Monte singing the madness scene, from Lucia from Lammermoor, on the gramophone. But opera did not go from argument to children's games; the girl, who was the oldest of four brothers, organized imaginary representations of Madama Butterfly in the neighborhood yard. After World War II, Freni successfully participated in several competitions for dilettantes, but followed Beniamino Gigli's advice of waiting. And he waited fifteen years to begin to form as a lyric soprano. In 1955 he debuted, in Modena, as Micaela in Carmen, from Bizet. It seemed the omen of a great career, but after his wedding with Leone Magiera and his impending motherhood (in 1956 his only daughter was born who baptized with the name of his first character), Freni chose to go slowly. And it was the key to a long fifty-year career as an opera singer.
A Margherita in Il Mefistofele de Boito, in 1957, followed the following year by a substitution of Victoria de los Ángeles, as Mimì in Bologna, and the important prize in the Viotti de Vercelli contest, were a revulsion. Her career was developed throughout Italy with Mozart lyric soprano roles (Susanna de Figaro's wedding and Zerlina from Don Giovanni) and Puccini (Mimì and Liù, of Turandot). But he also sang in the early sixties in Amsterdam, at the Glyndebourne Festival and at the Covent Garden in London, where he debuted as Nanetta in Falstaff, from Verdi. However, his most important success came at La Scala in Milan where he premiered, in January 1963, a production by Franco Zeffirelli of Boheme under the direction of Karajan. That success coincided with the start of his extensive phonography. He recorded his first Mimì in Rome, for EMI, under the direction of Thomas Schippers and with Nicolai Gedda as Rodolfo; also registered for RCA that same year Nanetta with George Solti in Rome and Micaela with Karajan in Vienna. But Mimì was his distinctive feature, a character he faced with amazing naturalness.
Freni wanted to evolve towards characters of dramatic coloratura. And he reaped, in 1964, one of his most famous failures in La Scala, as Violetta in La Traviata, from Verdi. The public revered Maria Callas's model, but Freni's technique, phrasing and vocal homogeneity proved dramatically insufficient for loggionisti staggering Insults and boos began soon, to which Freni planted his face looking with his arms in a jar to the gallery. And in the end he had trouble leaving the theater. He returned many more times to La Scala until the end of his career, where he also triumphed with lyric roles spinto. This is the case of two unforgettable productions of Giorgio Strehler and Zeffirelli of Verdian titles such as Amelia in Simon Boccanegra, under the direction of Claudio Abbado, in 1971, and as Desdemona in Otello with Carlos Kleiber in the pit, in 1976. But, already in 1965, Freni triumphed again as Mimì in that theater, again with Karajan but also with Pavarotti who debuted replacing Gianni Raimondi. It was the beginning of his mythical partner of Mimì and Rodolfo who, after triumphing all over the world (also in Madrid where both sang La bohème, in 1970, at the Teatro de la Zarzuela with Nino Sanzogno and the RTVE Orchestra in the pit), rthey gave that phonographic summit of Puccini's opera in 1972 for Decca, with Karajan in front of the Berlin Philharmonic.
Karajan encouraged Freni to face increasingly dramatic roles, after his first appearance at the Salzburg Festival as Micaela, in 1966. There he debuted as Desdemona, in 1973, faced, two years later, his first Elisabetta in Don Carlo and, in 1979, he sang Aida. The soprano recorded the three titles with Karajan for EMI, but also said no to other proposals. As he recognized in an interview, rejected the Karajan project to sing the namesake role of Turandot and he only agreed to record Cio-Cio San in studio; "I always answer no to the requests to sing it on stage, because it is very dangerous for the voice," he acknowledged. But Freni continued adding new roles, in the seventies and eighties, as the veristas of Adriana Lecouvreurfrom Cilea, and Fedorafrom Giordano. And his sentimental union with the Bulgarian bass Nikolai Giaubov opened, from 1978, to several Russian titles of Chaikovski, such as Tatiana in Eugenio Oneguin and Lisa in The lady of spades.
In addition to the main European theaters, Freni performed regularly in the United States. He debuted at the Metropolitan Opera in New York as Mimì in 1965, and returned regularly the following years. He returned, in 1983, as Elisabetta, after almost three years of absence and reaped several successes until 1996 when he released a new production of Fedora, with Plácido Domingo, published on DVD by Deutsche Grammophon. He also sang in Chicago and San Francisco, although he chose to retire in Washington in 2005, and without warning, after singing a production of The Lady of Spades. In Spain, in addition to Madrid, he performed at operatic festivals in Oviedo and Bilbao, in the sixties and seventies, although his most common appearances were at the Liceu de Barcelona, ​​where he debuted in 1971 as Marguerite in Faustfrom Gounod. There he sang, until 1993, the roles of Manon, Adriana Lecouvreur, Fedora and Mimì. And, in 2007 he received, in Oviedo, the Campoamor Theater Lyric Award. In recent years, she lived in education, both in Bologna and Vignola, where she transmitted to the young people the maxims that she herself has followed in her half-century career: work very hard, be honest when choosing the repertoire and know how to say not.