The son of the marriage murdered in Guadalajara enters prison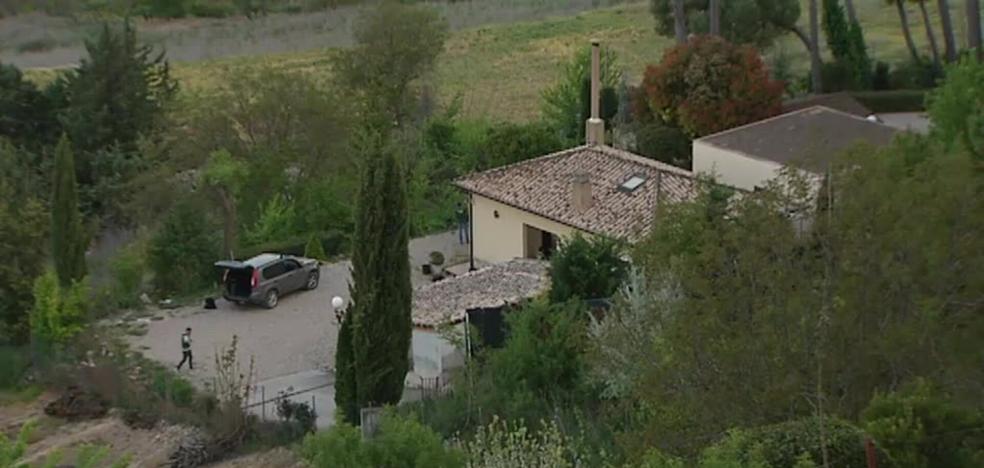 The arrested man, who suffers from mental problems, assured in his first statement that he had found his parents dead after waking up from a nap at his house in Brihuega
The head of the Court of Instruction No. 3 of Guadalajara ordered this Wednesday the entry into provisional prison communicated and without bail for the young man arrested after the death of his parents in the town of Brihuega. The investigator charges him provisionally as the alleged perpetrator of two crimes of homicide/murder.
The prison order takes place after the Civil Guard arrested the son of the couple whose bodies were found on Monday in their house in Brihuega with signs of violence by a knife. The 31-year-old arrested person suffers from mental problems and was the one who notified a neighbor of the discovery of the lifeless bodies of his parents, in the middle of a large pool of blood, as soon as he woke up from his siesta, according to his first statement to the investigative officers.
The neighbor alerted the 112 emergency service of the young man's story and when the Civil Guard arrived at the home, located on Cronista Antonio Pareja Serrada street in this town of 2,400 inhabitants, they found the bodies of his parents, 70-year-old Manuel and Paloma , 62. Both ran a pharmacy for years in the Madrid neighborhood of Vallecas but, after transferring the business, they decided to spend long periods in Brihuega, a municipality that this Wednesday lived the first of the two days of official mourning decreed by its city council in sign of mourning for what happened.
The son, Adrián, was admitted last Monday in the Mental Health Area of ​​the University Hospital of Guadalajara given his medical history and this Wednesday he went to court after being arrested once he was discharged from hospital. The Guadalajara court that has taken charge of the proceedings maintains the secrecy of the summary issued on the case.