The sofa | TV | THE COUNTRY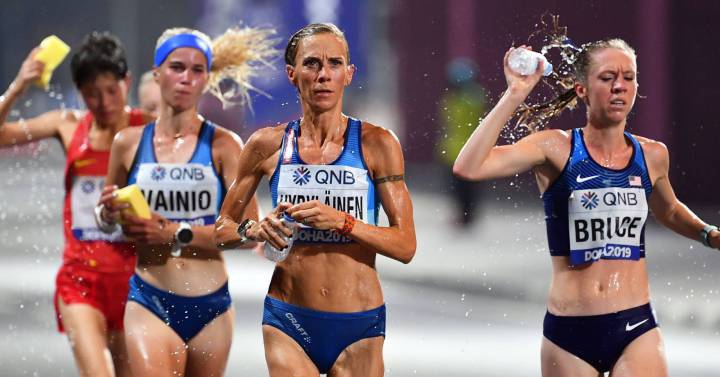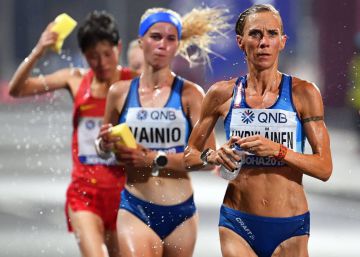 It was a sports Saturday; Actually, one day at the races. More than five hours of broadcasting in Teledeporte, from Doha, of the World Athletics Championships. The sofa no longer gave more of itself. However, the outside races were nonsense. And not because of the ability of the athletes - there are the great chronicles of Carlos Arribas in this newspaper - but because of the fact of being held in the capital of Qatar, a state in the Arabian peninsula with a desert climate and, yes, with the world's third largest reserves of natural gas, a fact that explains why it is one of the countries with the highest per capita income on the planet.
Night temperatures that exceed 30 degrees and 70% humidity make the races outside the stadium hell. Kevin Mayer, the French world record holder of decathlon, was clear: "We all see that it is a catastrophe, that there is no one in the stands. There were almost thirty dropouts in the women's marathon. It's sad".
Money overwhelms. 3,000 cold cannons that are responsible for cooling the temperature in the stadium (36 degrees outside, 25 inside), microcamera in the starting blocks, laser beams for medal delivery ceremonies, electronic and biodegradable pills-thermometer that swallow marathon athletes and the march to control the data with thermometers hanging from their necks ... absolute luxury. And one more detail: in March, it was published that the president of Paris Saint-Germain, the Qatari Nasser Al-Khelaïfi, is immersed in a judicial investigation for corruption and money laundering in the award to Qatar of the Athletics World Cup. Climate and money, or why the international athletic gerifaltes have chosen Doha.
. (tagsToTranslate) sofa (t) world (t) athletics (t) quatar (t) temperature (t) night (t) night (t) exceed (t) 30 (t) grade (t) 70% (t) humidity (t) convert (t) race (t) outside (t) stadium (t) hell



Source link