The snip of Airbnb will redirect Expedia and Booking towards hotels | Companies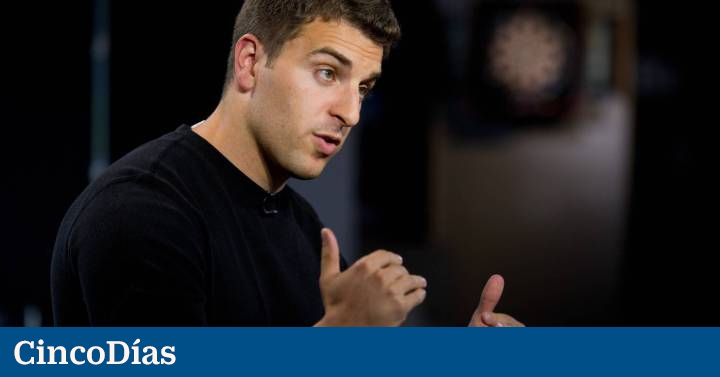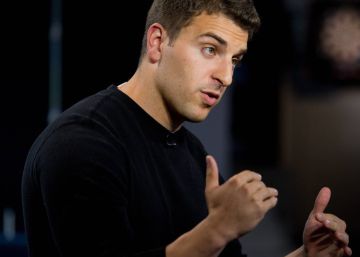 The coronavirus tsunami has swept past seemingly impregnable business giants like Airbnb. The firm born in 2008 in San Francisco as a collaborative economy company and which closed last year with seven million ads worldwide and a project to go public has not been able to resist the impact of a crisis that has caught Against foot. The closure of air traffic and the expansion of the pandemic through its main markets (USA and Europe) have plummeted its revenues and has been forced to lay off 1,900 employees, 25% of the workforce. In an emotional letter to his employees, Airbnb CEO and Co-Founder Brian Chesky justifies that they have had to make that decision before two difficult truths. "We don't know exactly when the trips will return and when they return they will be different", Chesky assured to justify the 2,000 million dollars that have been injected by several venture capital funds and the spending cuts that they have had to activate and that have ended up affecting the workforce (currently 7,500 employees in 24 countries).
The crisis has put on the table the risk of a bet in which it grew based on buying competitors and covering new businesses. A very profitable strategy while the growth in demand was exponential and that has turned against it as soon as it has loosened due to the closure of air traffic. In fact had to face the payment of 227 million to compensate the owners affected by the millions of cancellations of reservations.
The risk assumed in its growth strategy has been decisive. Since 2011, Airbnb has bought eleven different competitors, including the Spanish Trip4Real.. The last acquisition occurred in March 2019, with the purchase of the hotel reservation website HotelTonight for an amount close to 400 million euros, which was the most expensive in its entire history. In parallel, he had launched the area of ​​experiences, to mediate not only in stays, and was beginning to enter the transport area. All that is paralyzed now. "People will want options closer to home, safer and cheaper. And that forces us to return to our roots, to the principles on which we were born in 2008, to look for owners who share their houses so that travelers have local experiences. We need to reduce investment in all activities that do not meet that principle. That is why we must paralyze efforts in transport and stop investments in hotels and luxury flats ", Chesky stressed in the letter.
The Airbnb movement puts pressure on its two competitors (Booking and Expedia) in the tourist apartments business. The latest figures show that Booking had 5.7 million ads and Expedia has two million ads. And the first decision, according to sources close to the company, will be to reorient itself towards the traditional business of intermediation of hotel beds, in which both have an important position of dominance. In Europe alone, both firms control two out of three hotel reservations, which has led to hotels have tried to end parity clauses, which force them not to sell at a lower price than Booking and Expedia. In France or Italy they have succeeded; in Spain not yet and they are looking for the support of the Government to eliminate them. Despite the fact that Booking also has an important part of the business in tourist apartments, these only represent 20% of the turnover. The multinational has another 22.3 million ads that are hotel beds, which provide the bulk of the turnover and will be reactivated, more quickly or slowly, when air traffic returns. In addition, the company has reports, however, prior to the outbreak of the crisis, which foresees that up to 40% of customers use it.
For its part, Expedia has the advantage of having "only" two million ads worldwide and that its offer of tourist apartments is different, since its catalog is more focused on families and groups of friends and does not include properties with room rentals. "We want guests looking for quality properties where travelers have the security of renting a complete house that meets the needs they are looking for," they emphasize from the firm. Of the two million advertisements worldwide, a very important part is focused on flats, although it also includes bungalows, cabins, vacation resorts, hotels, caravans or rural houses.
The figures of the three giants of the tourist flats in Spain are similar to those of the whole world. Airbnb surpasses half a million ads, Booking stays at around 400,000 and Vrbo reaches 141,000, many of them concentrated in the Balearic Islands and the Costa del Sol.