The smallest of the house will have the opportunity to enjoy 'La Granja de Zenón' in September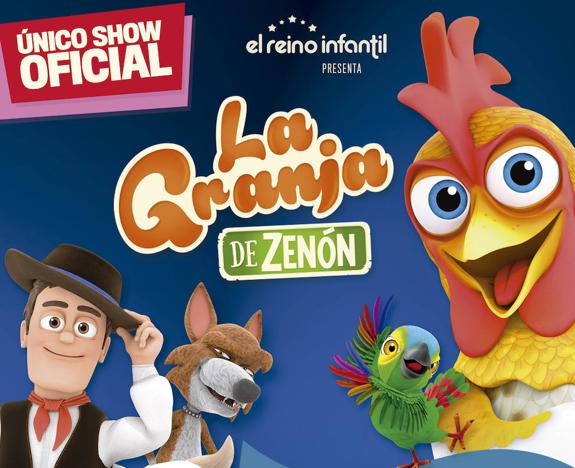 'Exacto!', the brand's only official show, arrives in Gran Canaria and Tenerife
La Granja de Zenón is a children's entertainment product that deepens values ​​such as love, solidarity, friendship or care for the planet and educates and entertains the little ones in equal parts.
In 'Exacto!', we will be able to enjoy a show loaded with teachings. Bartolito, tired of his friends not letting him sing, goes into the woods far from the farm. Zenón, his nephews and the farm animals will go looking for him to convince him to come back with them. Without a doubt, it will be a very fun day full of songs and surprises at La Granja de Zenón.
We will be able to enjoy this family show on September 10 at the Gran Canaria Arena and on September 11 at the Santiago Martín Pavilion in Tenerife; both dates produced by the Canarian promoter Latitud Canarias Cultural, which is grateful for the support of the Government of the Canary Islands, Promotur and ICDC.
Pre-sale tickets will be available on Tuesday 31st at 12:00 pm at seetickets.com, and from Thursday 2nd you can also buy them through
canaries7entrees.es and pabellonsantiagomartin.net.