The small values ​​that have managed to seduce the market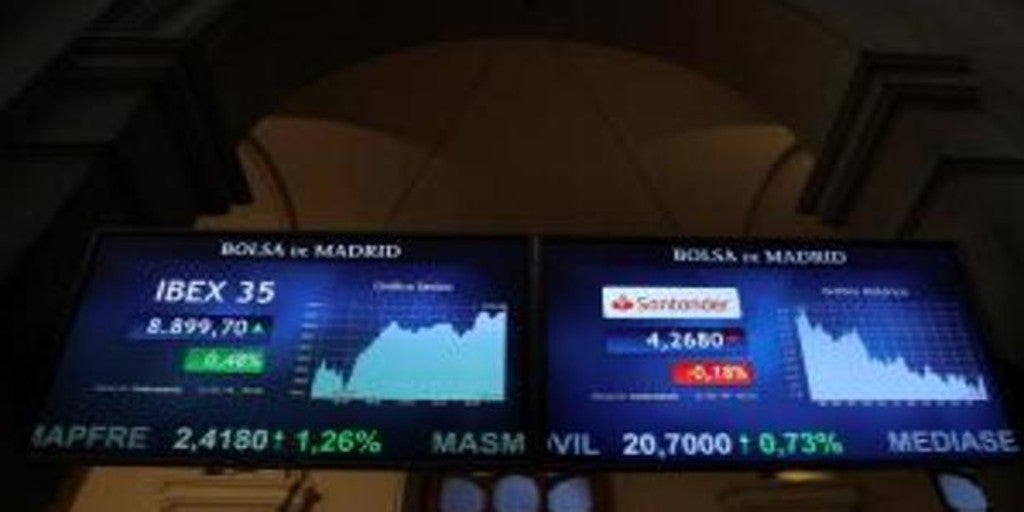 MADRID
Updated:
save

The small listed companies, known as "small and mid caps", were the main protagonists of the Spanish stock market in the year of the pandemic. The Ibex Small Cap, an indicator that brings together these types of companies, appreciated by more than 15%, while the Ibex 35, which includes the largest national companies, closed the 2020 financial year with a fall of over 16%. Something that reflects the potential that some of the most unknown companies have for investors.
One of the most highly regarded stocks among analysts is the pharmaceutical company Rovi. The company, which is listed on the Continuous Market, registered a 55% rise in its share price, driven in the last part of the year after the American Moderna selected Rovi for the filling and distribution of its vaccine. 2021 starts even better: the pharmaceutical company accumulates a rise of more than 10% thanks to the progress towards the approval of Moderna's vaccine in Europe.
For this reason, Bankinter analysts revised their position in the company and raised their target price to 45 euros per share, slightly above its current environment, just over 43 euros. «We like it a lot, Moderna's vaccine has given him a plus. It is something that Rovi already did, it does not have a great margin but it does give it greater visibility, "he says. Ignacio Cantos, investment director of ATL Capital. "It can be a bit demanding of multiples, expensive if you want to call it that, but they are doing things well," he values.
Another of the companies in the sector, Reig Jofre, offers another attractive opportunity. Despite not being a security especially followed by investors, its price appreciated by more than 74% last year. This year, it advances more than 6% thanks to its agreement with the Belgian firm Janssen to participate in the production of its vaccine.
There is also life beyond the pharmacist. The mining company Berkeley had a growth in the stock market of 187% last year and continues its rally in 2021. In these first two weeks it adds more than 15% thanks, above all, to the rise of 34% that it registered last day 5 after announcing that it will exploit a uranium mine in Salamanca.
Yet analysts agree that tenders for renewables, which Berkeley largely relies on, carry added risk.
Looking ahead to this year, there is a little-known technology that convinces investors. It is Gigas Hosting, founded in 2011. "It has just made a capital increase to increase its cash, they are cloud technologies and they want to become a company with integrated telecommunications services," says Ignacio Cantos.
"It has discounted almost everything good, going from 7 euros to 12, but if it were a more or less successful story, like MásMóvil, it may have a certain path despite what has already risen," he concludes. At the moment, it rises more than 10% and the turnover in 2021 is expected to rise to 11 million euros.
Soltec, the bet of renewables
Listed renewables enjoyed great prominence in 2020. At the end of October, Soltec debuted in the trading floors, which closed the last section of the year by shooting up 184%. Thanks, above all, to an ace up your sleeve. "Your business is in the rotors of the solar panels: if you put a plate with a rotor, it costs you between 20% and 25% more, which gives you more production and a payback that lasts two or three years. They also have a solar plant that they exploit to reach 1 gigawatt of capacity ", explains Ignacio Cantos, manager of ATL Capital, about the company's greatest attractions. In just three months, the price of its shares has gone from 4.82 euros of its debut to 12 euros.