The SIT says goodbye to the year and its Christmas program with the children's 'My way'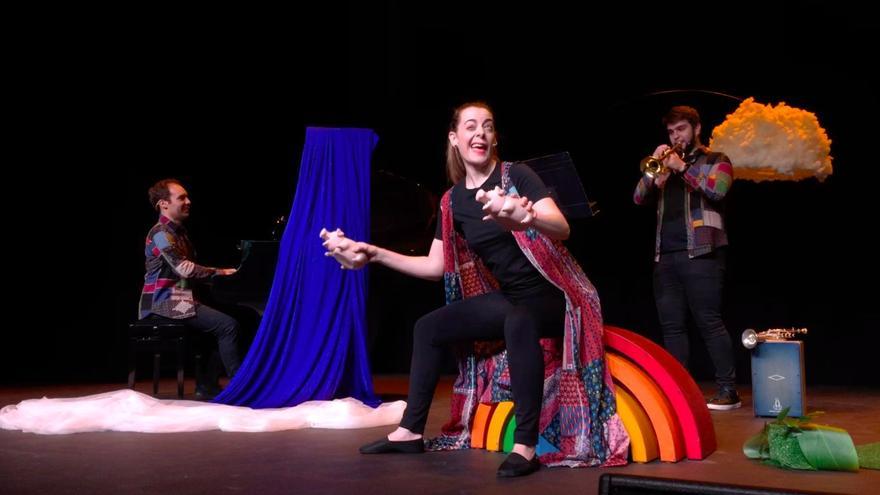 He family show 'My way' It arrives this weekend at the Insular Theater Hall (SIT), which continues with its programming for the little ones this Christmas season.
Specifically, 'My way' It can be seen on December 27, 29 and 30 at 6:00 p.m. in this room of the Cabildo Gran Canaria located on Avenida Primero de Mayo in the capital.
3 to 8 years
Based on the illustrated album of the same title written by Cristina Martin and illustrated by Alex Falcon, 'Mi camino' is a 45-minute musical montage designed for the smallest of the house (boys and girls 3 to 8 years old).
According to those responsible, It is an unpublished, original and creative proposal that combines pedagogy, textual creativity and a careful staging with a large musical selection. Thus, it incorporates compositions such as Cantata BWV 147 by JS Bach; Dance or Tarantella by G. Rossini; the Sicilienne by G. Fauré for Pelléas et Mélisande, or Habanera, from the opera Carmen by G. Bizet.
The play, which includes music by Óliver Curbelo (piano) and Yeray González (trumpet) and the performances by Raquel García (actress) and Cristina Martín (narration, voice), is a show to ask yourself questions and find answers with which to get to know yourself better, but, above all, to enjoy the adventures of Yalán, a macaque like no other.
At only five euros, tickets are on sale at the Cuyás Theater box office and on the web www.salainsulardeteatro.com. Before each performance they will also be at the box office of the Insular Theater Hall itself, which last weekend offered another family proposal: 'Gonzalo Albiñana's imaginary'.