The singer-songwriter Rubén Rodríguez reviews his two albums in the cycle 'Patios Encantada online' at the León y Castillo de Telde House-Museum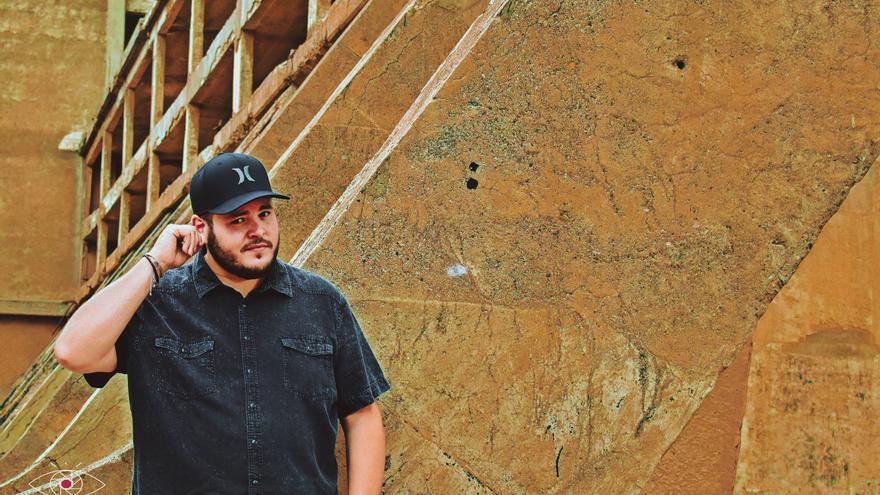 The León y Castillo de Telde House-Museum continues on December 18 with its series of concerts 'Patios Encantada online' and this time with the proposal of the Telde singer-songwriter Rubén Rodríguez, who will review the songs from his two albums, 'Garabatos' and 'Maridaje', published in 2016 and 2019, as well as previewing some songs from his next album that will be released in 2022. He will be accompanied by Abraham Ramos Chodo on the timple.
The concert will be broadcast from 8:00 p.m. on the You Tube channel of this center dependent on the Ministry of Culture of the Cabildo de Gran Canaria, with the aim of contributing to the projection of young Canarian singer-songwriters.
Rodríguez assures that this concert makes him very excited by the fact that public institutions continue to bet on culture, artists and on doing concerts and reaching people, even in this way 'online', in these difficult times. "It makes us stay alive, active and above all cultivating that niche of listeners and users who are eager to consume culture," he details. And the proof is that every time they have a concert, be it online or in person, people sell out tickets because they want to consume culture.
In addition, he thanks the promoter of this initiative, Ari Jiménez, because he struggles to put the signature song in meeting spaces, in this case at the León y Castillo House-Museum, which welcomes them in "a wonderful way." "Every time I sing and play in Telde for me it is a celebration and a party because there is nothing better than feeling protected and loved in your town," he says.
Rodríguez is, in addition to being a singer-songwriter, musician, educator and creative. He also manages the company that develops projects of cultural revitalization Arte de Facto, and directs and presents a cultural radio program 'Artenativo'. He also teaches classes at the music school he founded with the timplist Abraham Ramos (Artesonar) and is a member of the group he founded in 2016 with Luis Quintana and Víctor Lemes, 'La Chirimurga del Timple'.
Throughout his musical career he has shared the stage and projects with other Canarian singer-songwriters such as Rogelio Botanz, Andrés Molina, Pedro Guerra, Luis Quintana, Fermín Romero, Ari Jiménez, Sergio Alzola, Ángel Ravelo, Jorge Santana, Arístides Moreno, Víctor Lemes and Diego Ojeda, joined by singers from other latitudes such as Carlos Carreira, Alejandro Filio, Edgar Oceransky, El Kanka, Tontxu, Fran Fernández and Conchita, among others.
The cycle of 'Enchanted Patios Online' of the León y Castillo House-Museum closes this December with the Ant Cosmos concert, on the 25th.