The singer-songwriter Armando Manzanero dies at 85 by Covid-19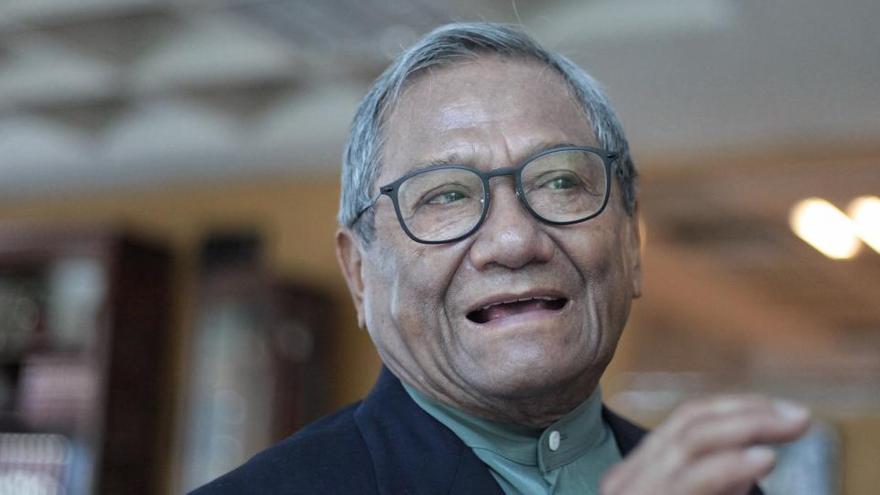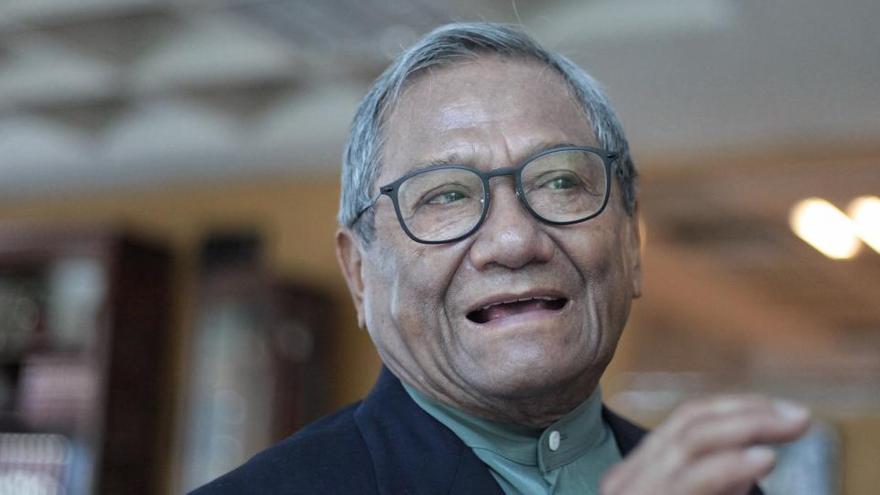 The Mexican singer-songwriter Armando Manzanero, known as the king of romanticism and president of the Society of Authors and Composers of Mexico, died this Monday for the Covid-19 after several days intubated in a hospital.
"With much pain I regret the death of maestro Armando Manzanero, one of the greatest composers in Mexico, his songs are definitive part of the sentimental education of Mexicanss ", the Secretary of Culture of Mexico, Alejandra Frausto, has announced on the networks.
"Generous and smiling, always committed to culture. Thank you for so much," added the official.
After knowing the news, the president of Mexico, Andrés Manuel López Obrador, has had a few words of recognition for the artist and has ended his morning press conference.
"I perceived as never before that Armando Manzanero was a man of the people, that is why I am very sorry for his death. A great composer, also a representative of Mexican authors and composers," said the president.
"We send to their family and friends, to all the singer-songwriters, our condolences for this unfortunate loss for the artistic world and I no longer want to continue with this press conference and nothing else is over," continued López Obrador, who has reproduced Manzanero's song "Adoro" to conclude the press conference.
The author of classics of Mexican romantic music, such as "Are we a couple", "I'm going to turn off the light","I learned with you","This afternoon I saw it rain" and "No"He was hospitalized last week in Mexico City after testing positive for covid-19 and intubated days later.
The last public appearance of Manzanero, president of the Society of Authors and Composers of Mexico, was on December 11 in Mérida, capital of Yucatán, where he inaugurated the Casa Manzanero Museum.
Manzanero (Mérida, Yucatán, 1935) leaves behind an unforgettable legacy in the history of music in Spanish, countless records sold and countless recognitions, such as the honorary Grammy Award in 2014.
Connoisseur of the bolero tradition and of great sensitivity, the composer connected with the audience with themes that have been covered over the years by artists such as Elvis Presley, with "It's impossible", an English version of "Somos novios", Dionne Warwick, Tony Bennett, Alejandro Fernández or Christina Aguilera.
In addition to being a pianist, performer or producer, the composer Manzanero was born in 1950 with "Never in the world" and has more than 400 songs.
He published more than 30 record workss, including "Somos novios" (1968), "Corazón Salvaje" (1977), "Nada personal" (1995) or "Duetos", which earned him the Grammy for Best Pop Vocal Album for a Group or Duo in 2001.
With 1.4 million infections and 122,000 deaths, Mexico is the fourth country in the world with the highest total number of deaths from the pandemic, behind the United States, Brazil and India.