The singer Rozalén, awarded the 2021 National Prize for Current Music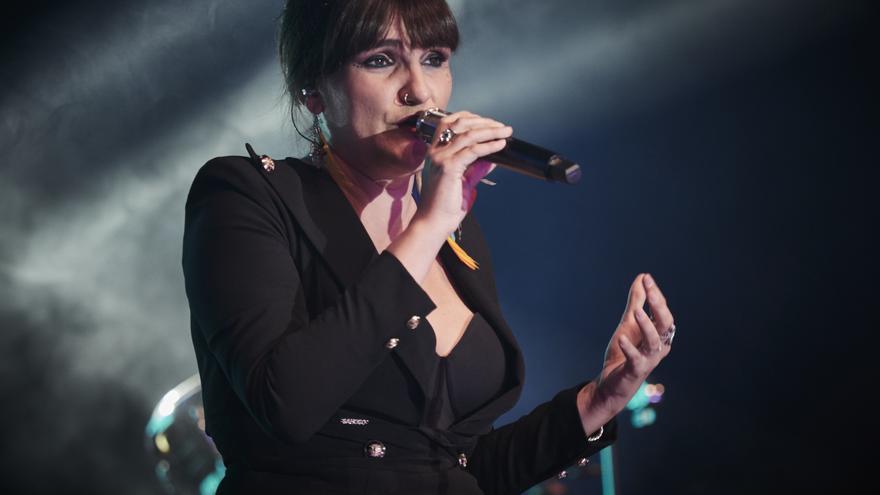 Maria de los Ángeles 'Rozalén' has been awarded this Thursday with the National Prize for Current Music 2021 for "her sensitivity and commitment" and for the "artistic quality of her work as a composer and performer", according to the jury.
The award, which is awarded annually by the Ministry of Culture and Sport, it is endowed with 30,000 euros.
The jury has highlighted "the artistic quality of her work as a composer and performer, which updates the tradition of the songwriter, expanding its aesthetics and musical registers towards pop rock ".
He has also highlighted "in a way especially her sensitivity and commitment to feminism, accessibility and social inclusion. All these features are materialized in his latest album 'The tree and the forest' ".
Rozalén (Albacete, 1986) began in music in his childhood. Since he was seven years old, he was part of the rondalla of the Fátima neighborhood of Albacete As a guitar and bandurria instrumentalist, he also sang in choirs at the Colegio Santo Ángel de la Guarda and the Church of Fátima in Albacete.
At the age of fourteen he began to compose songs and at 16 he gave his first concert at the Operación Bocata festival in Albacete.
Social activist and artist committed to inclusion, she has worked music therapy with Parkinson's patients and groups at risk of exclusion and incorporates the translation into sign language in all his concerts, thanks to the interpreter Beatriz Romero, his inseparable accomplice on stage.
In 2013 he published his first album: "Entitled to ...", whose first single "80 times" exceeded one million views on YouTube shortly after publication.
The second single, 'Comiendo a besos', a song dedicated to HIV-positive people, surpassed the success of the first. In 2015 his song 'Berlin' is part of the soundtrack of the film Perdiendo el Norte, by Nacho J. Velilla, and in September he publishes his second album 'Who has seen me'.
His third studio album, 'When the river sounds' is published in 2017 and a year later the compilation album is released 'Closing ellipsis' and in October 2020 he presents 'The tree and the forest', his fourth album.
The artist has received important awards such as four Gold Records, two Platinum Records, a Goya for Best Original Song for 'Que no, que no', composed for the film Rosa's wedding; three Latin Grammy nominations and the Castilla-La Mancha Professional Merit Plaque.