'The Simpsons' also predicted the assault on the US Capitol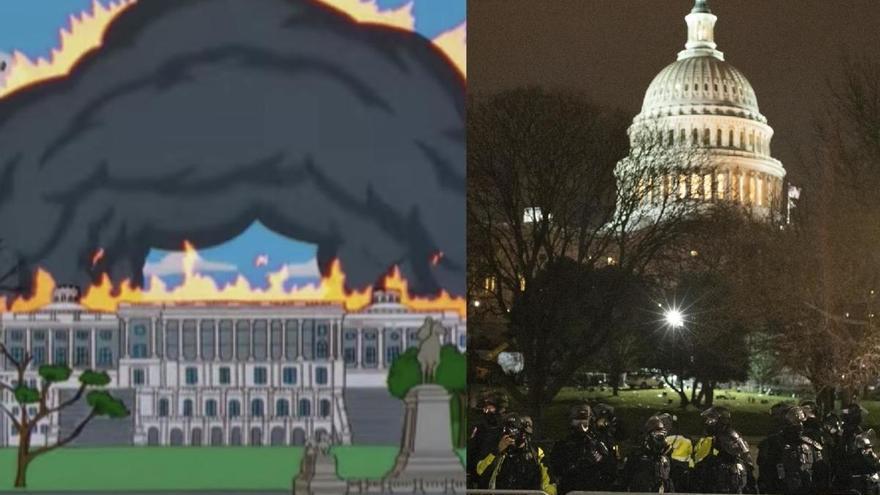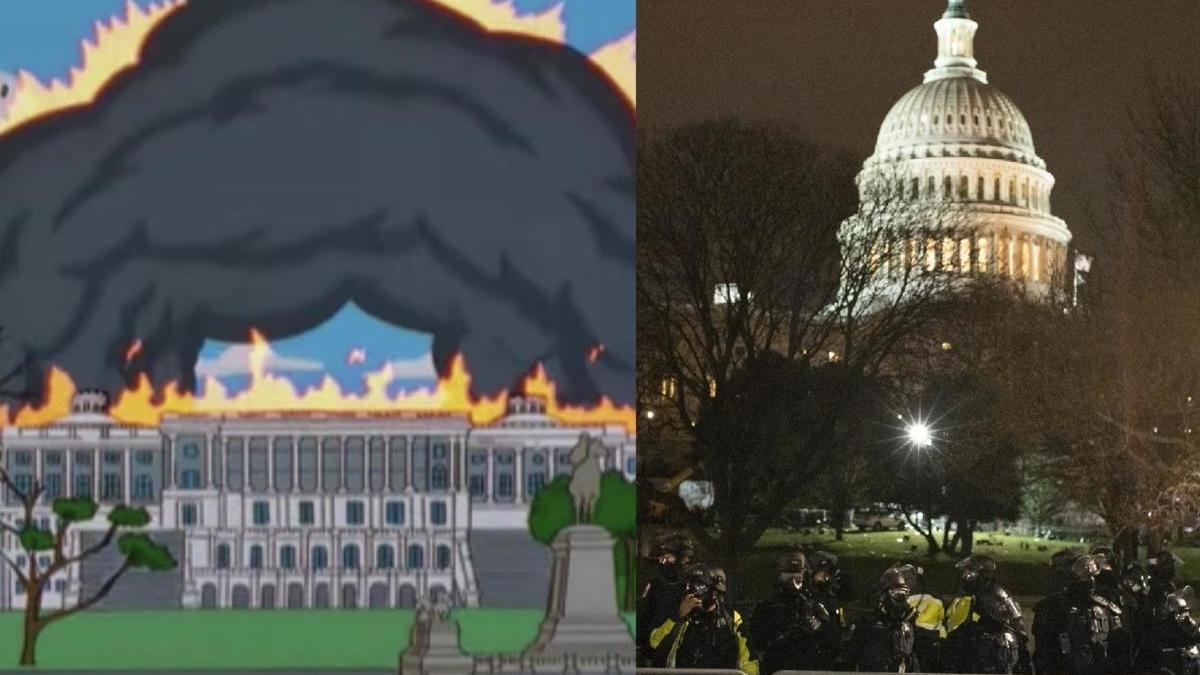 He assault on the Washington Capitol by supporters of Donald trump who refuse to accept the victory of Joe biden in the last presidential elections it is a historical and surprising chapter … or not so much? And the truth is that, like many other things, 'The Simpson' they already predicted it a long time ago.
The ability of Matt Groening's series to anticipate all kinds of catastrophes and events is well known, from the coronavirus pandemic to the purchase of Fox by Disney going through the victory of Trump himself, the end of 'Game of Thrones' or the plague of killer bees. And the violent attack on the Capitol is no less, since the series already showed it in March 1996.
In the chapter titled 'The day the violence died', episode 18 of the 7th season, there is a specific moment that bears some disturbing similarities with the images of the assault on the headquarters of the United States Congress that are going around the world.
And in fact It is not the only time that 'The Simpsons' have shown an attack on the Capitol, since in a more recent episode of the fiction the building of Washington was shown in flames.
This coincidence has once again unleashed the memes that extol, with wit and irony, the presumed ability of the yellow family to predict the future.
So far, four people have died in the protests, and another 52 have been arrested by the Washington Metropolitan Police. Meanwhile, the counting of the electoral college votes in the House of Representatives and the Senate continues, with a clear victory for Joe Biden.