The signings of CB SPAR Gran Canaria continue with Petra Holesinska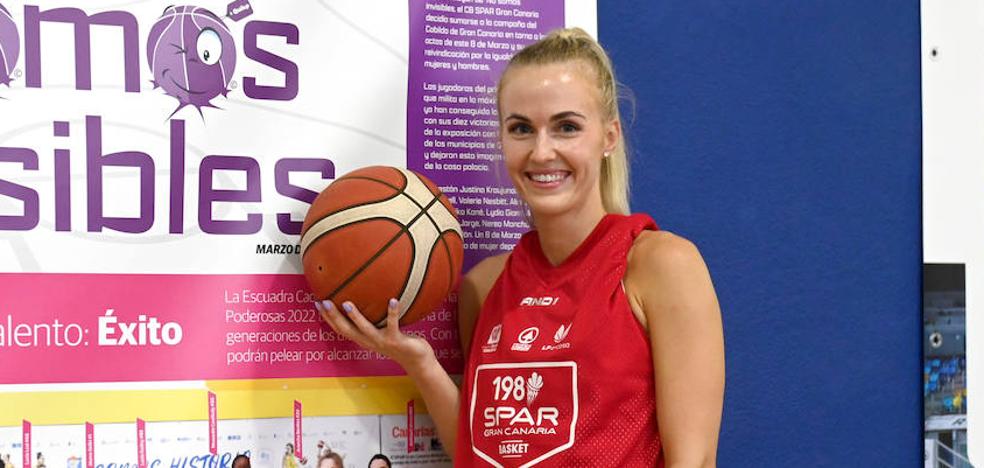 women's basketball
Last season he also played in Europe with the Cegledi shirt in the Hungarian League
Despite his youth,
Petra Holesinska (Czech Republic, 1997) will arrive at SPAR Gran Canaria with the challenge of injecting a dose of experience into the team that works out in the Pabellón de La Paterna. The
shooting guard-forward for the Czech Republic will travel to the island from Cegledi of the Hungarian league. His debut in professional basketball took place in this squad.
reached an average of
15.5 points and 4.05 rebounds per game in the top Hungarian competition. This made her one of his references on the playing court. Already in the United States, where she studied Marketing, she played for the prestigious University of North Carolina. She previously wore the colors of the University of Illinois.
Holesinska also has experience in her country's national team, including at senior level.
In 2013 he achieved a silver in the European U16 and with the U17 block she finished fourth in the 2014 World Cup. In lower categories she won several national youth championships with the BK Brno shirt.
José Carlos Ramos, about this new addition to the yellow ranks, commented that: «
It will give us a plus, as she will be one of the oldest players in the team. In this aspect she will have to take a step forward and pull the youngest ».
Transfers continue.
On the other hand, he stressed that: «It has an outstanding
versatility in the outside game and he can help us in all three positions, as he is capable of raising the ball and also has
good fundamentals to look for the opposite hoop.
One of the sections that has most convinced the coaching staff of the island entity is that: «
From the 6.75 line he stands out for his good hand. This circumstance will offer us to be able to open the field and have more spaces for our inner game. His good one-on-one will allow him to look for penetrations if he is denied the shot.
In the defensive aspect, he said that «
she is quite hardworking and it will have to be fully involved in this aspect, because one of our characteristics must be aggressiveness from the defense to be able to steal balls and give rhythm to the game».