The showy third confinement leaves the first gorings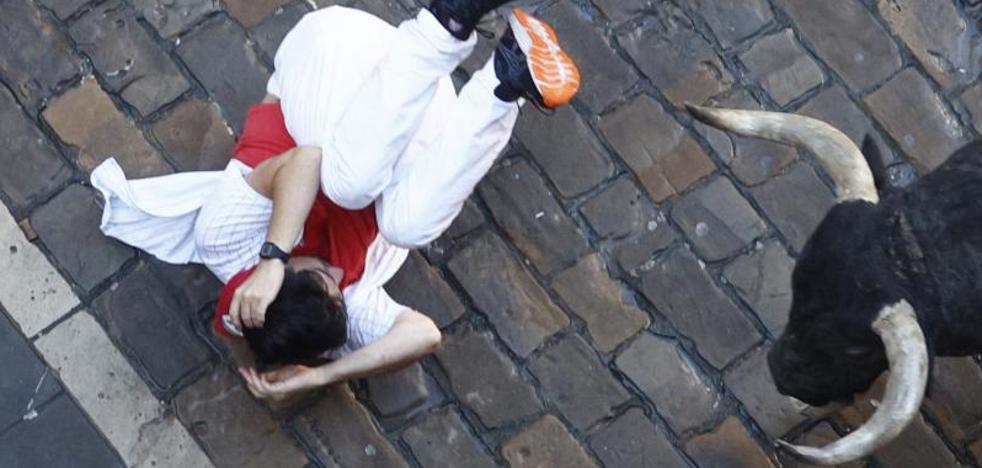 There are seven requests for transfer to the hospital, two of them for goring and five for concussion
The third and crowded running of the bulls at San Fermín, with bulls from the José Escolar ranch, was fast and showy, and was completed in 2 minutes and 30 seconds.
It was obvious that it was Saturday and the influx of people in the running of the bulls has been higher than usual on a cool and sunny morning in the center of Pamplona.
The race has experienced its most disturbing moments in the Mercaderes curve, where several young people have been trampled and at least one has been gored. The herd has advanced compactly, but on Estafeta street one of the bulls has dropped and entered the square a few seconds later than his brothers.