The shoes that help you run like the Kenyans | Economy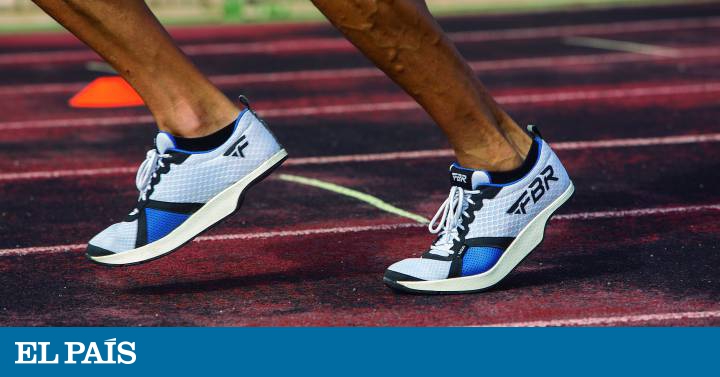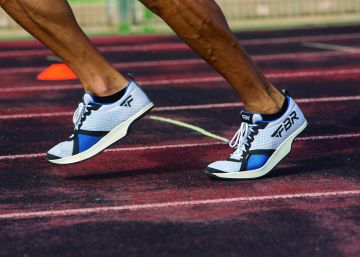 One day in August 2013, Franc Beneyto, 53-year-old Alicante athletic trainer, took a knife and cut off the heel of his shoes. I had read Running with the Kenyans, a book in which the English journalist Adharanand Finn gathers the idea that the most effective and natural way of running is by first supporting the front of the foot; and decided to try it. Those mutilated shoes were the first prototype of the FBR Concept Noa, a Sports shoes without a heel that went on sale in December 2018.
"I went for a run with the shoes he had taken off his heel and all the sensations were brutal. That feeling of buoyancy, of elegant running… ", Beneyto recounts by phone. He began to think about the idea and got in touch with other runners and former teammates of the Faculty of Physical Activity and Sports Sciences. For the development of the concept he made tandem with Javier Gámez, an expert in biomechanics. In 2014, she was tested at Sheffield Hallam University, in the United Kingdom, and at the University of Valencia.
After verifying that the method was good, he began his background career: he tried to position it in a firm capable of developing it, applying it and distributing it on a large scale. He knocked on the doors of the best-known brands on several occasions and everyone claimed that the idea was good, but failed to close any collaboration.
Despite the denials, Beneyto did not give up. "We had no financial support. I had to guarantee a loan with my house, we invested family savings, both me and my wife ... I felt out of play, but the FBR had to exist yes or yes, "he says. They decided to produce them themselves, but it was not an easy task either. In the end they got a company to give them the soles and that a master shoemaker worked on the top of the shoe.
In December 2018, they reached the goal and the Noa model went on sale. Last year they invoiced around 200,000 euros and estimated their net result at almost 24,000 euros, which they will capitalize on. Currently, five people form the FBR Concept team.
Talking to this coach it is clear that he is an entrepreneur for the love of athletics. He defends that the Noa not only improve performance, but they help prevent injuries and protect those who have already suffered them. As the case of a French runner who wrote to thank them for their shoes, with which he had run again despite suffering a plantar fasciitis. "This is what makes us move on," says Beneyto.
His resources are limited, but his passion is inexhaustible. "We will continue fighting. We are already preparing Noa 2 and we consider the possibility of making a competition shoe, but we need investment. We need a strong push, "says the businessman. And sentence: "I am convinced that with resources we can compete face to face with the big brands" We will have to wait to see.