The ship 'Ángeles Alvariño' hastens the search with a change of location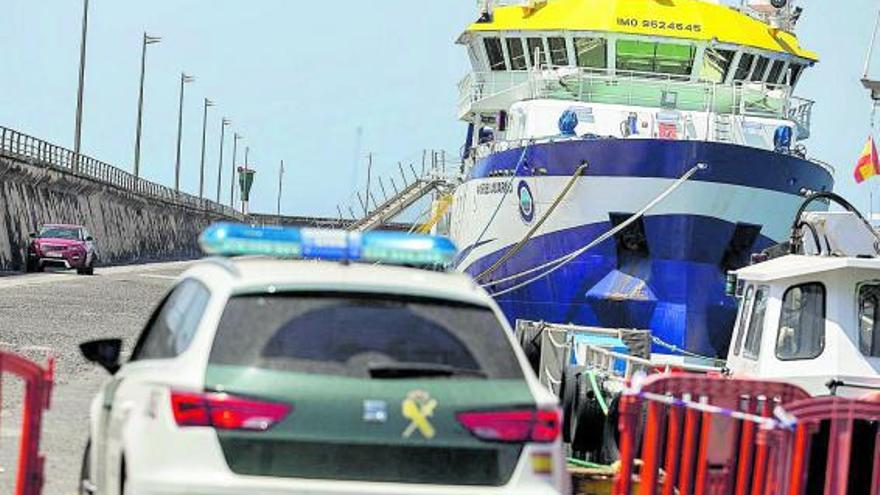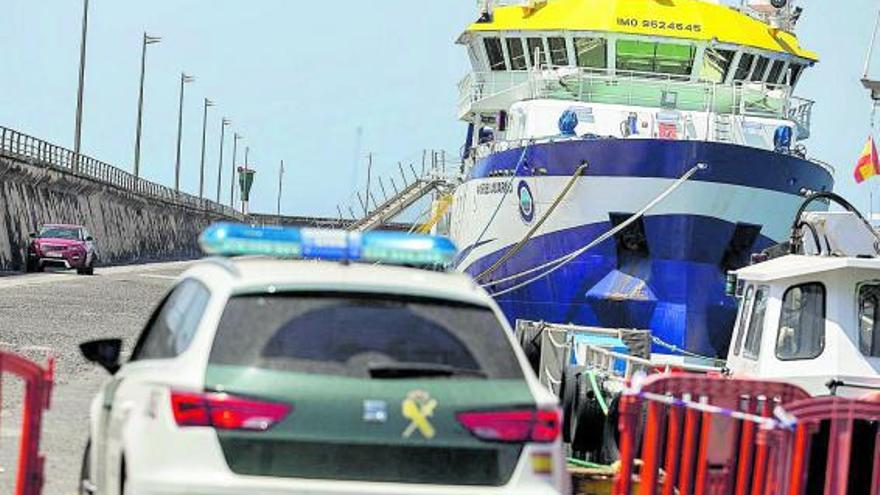 Ángeles Alvariño has changed his position several times in the last 48 hours. Yesterday, for example, he was sounding a marine strip about four miles out to sea. This modification, far from the coordinates in which he hoisted the oxygen bottle, the duvet cover and Olivia's body, was established before the possibility that the main suspect in murdering Anna and Olivia would change his location as soon as the last conversation was held. phone with Beatriz Zimmermann.
This transfer of the search scenario can be understood as one of the last movements that Ángeles Alvariño is making –and with it the Comanche robotic unit that has tracked points close to two thousand meters deep– before confirming its return to La Coruña. : the technology that has been used for almost a month to locate the remains of Anna and Tomás Gimeno is valued at more than 1.5 million euros and requires maintenance times (not only for review, but also for rest) that at present they are playing against an operation that is being carried out in parallel to the investigations that the Civil Guard continues to carry out on the ground.
Mother Anna and Olivia published a letter last weekend in which she confessed that "thanks to you I can live," she said in reference to the impressive work carried out by the Ángeles Alvariño staff. His intention continues to be to personally thank each of the efforts that have accumulated for weeks around a mission that a priori was impossible. "As devastating and cruel as it was, it is always better to know the truth," he stressed without forgetting that the fact that he has Olivia "by his side" is as if Anna was also there.
In the last searches that have been carried out in the house that Tomás Gimeno occupied in Candelaria, the trail of sedatives that could be used by him to end the lives of Anna and Olivia is still being searched for before throwing their bodies into the sea. They are also looking for a belt with weights – of the diver type – of which there are still no clues as to its whereabouts. Likewise, all the statements that have been taken in the last four weeks are still being reviewed.
White candles
Beatriz Zimmermann hopes to recover the body of her young daughter, who is still missing. For this reason, through the Instagram account Bring Back Home Anna and Olivia, she has asked for collaboration so that Anna's body appears and both she and her family can say goodbye to both girls. But one of Beatriz's greatest concerns is that the body of Tomás Gimeno also appears so that she can rest, "close the circle and find peace." The text posted on Instagram says: «When we asked to put a white candle so that its light illuminated the way back home to the little ones, Olivia appeared like a miracle, with a sign for which we will always be grateful. Today, again we ask for your collaboration, we do not want to lose hope and we pray that Anna appears so that we can say goodbye to her with her sister and, above all, that Tomás appears so that Beatriz can rest. Close the circle and find peace. Let's flood the nets with white candles. For Anna and for Beatriz that. together with Olivia they will always be together ». Joaquín Amills, Beatriz Zimmermann's spokesperson, assured yesterday in an interview on The Ana Rosa program that Anna and Olivia's mother "thinks that Tomás committed suicide, but not 100%." Although those around Beatriz believe that she is at the bottom of the sea.