The shadow of Inter and Huesca threaten Madrid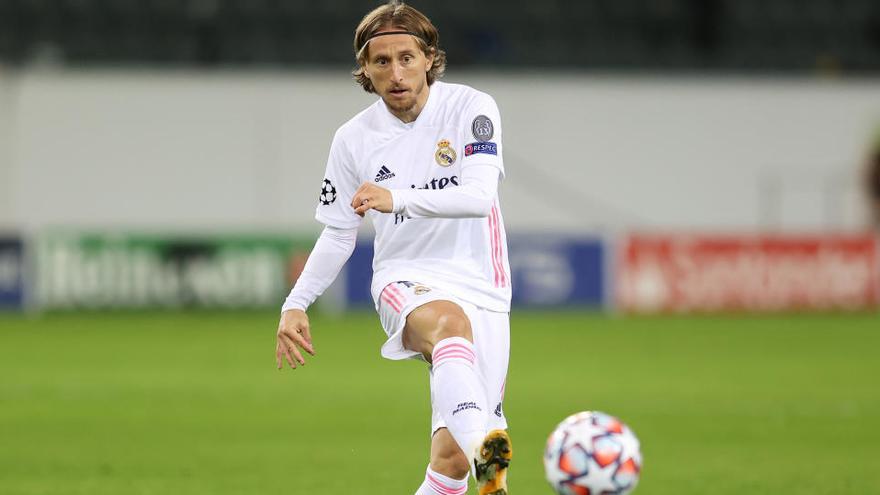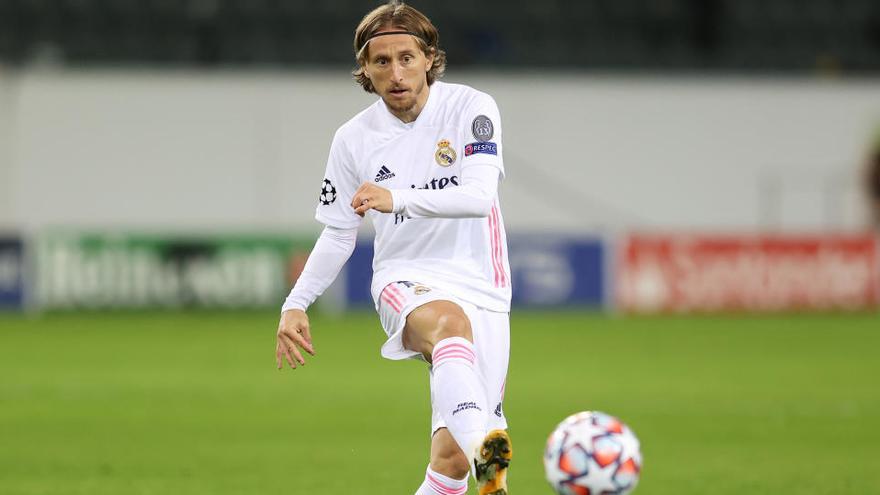 The extreme situation in the Champions League and an unexpected 'final', at the first of changes, against Inter Milan promote the forced return of Zinedine Zidane to the rotationss before him Huesca, despite the fact that they did not work against Cádiz and Shakhtar, and an examination of players who are emerging as headlines Marcelo, Isco Alarcón and Eden Hazard.
The Real Madrid in a match that always scores, the classic at a Camp Nou that is Zidane's garden, but did not confirm his reaction in the Champions League. The good game did not have the expected reward in Germany and the draw against Borussia Mönchengladbach leaves him in a limit situation.
Everything at stake next Tuesday against Inter Milan and that is what Zidane knows, which diverts the player's attention and the mistakes made against Cádiz at Alfredo di Stéfano can be repeated. That is why he did not hesitate to affirm insistently that the duel against Huesca "is a final", although be in the eighth league match and with one less game that could give him the lead.
He found an eleven type Zidane that ended the tests without success. Three games in a row and the closeness of the duel against Inter make it impossible to keep it up. You must recover rotations and players who do not have continuity. It is time for Marcelo, who lost the left back to Mendy, or Isco, who has disappeared since he was substituted at halftime against Shakhtar, to speak on the pitch. Not a minute from that moment.
With Courtois recovered from a slight discomfort To be a starter in goal, in defense everything points to the continuity of Lucas Vázquez as a right back due to the losses of Dani Carvajal, Álvaro Odriozola and Nacho Fernández. Marcelo would enter on the left and Militao aspires to give Raphael Varane a break.
The turn comes to Luka modric after two consecutive substitutions and Zidane must decide the attack based on the drawing. A good match is shaping up for Hazard to gain competitive pace and start more than three months later. Vinicius and Marco Asensio would have a break and even the umpteenth opportunity could come to Luka Jovic in the search for the goal if he happens to play with two points together with Karim Benzema. His criticism of Vini in a conversation with Mendy caused a conversation between the two while waiting for them to meet again on the pitch.
Huesca will seek to surprise and vindicate himself against Real Madrid after the bad game he played in San Sebastián against the Real society in the past day, a meeting that came out badly stopped and thrashed after a bad second half. The good feelings and results that the Alto Aragonese team had achieved until last Sunday were ruined on Basque soil and after the defeat they occupy relegation positions, which has meant a decrease in morale.
From now on it will be your turn al Huesca fight to get out of that dangerous area as soon as possible so that the responsibility does not weigh on him and doubts do not enter him and the best way to do it is with victories, something that he still does not know this season.
The negative result and, above all, the bad image that the Barça team gave in the last game could lead to some changes in the starting eleven that face Real Madrid in a match in which they have little to lose and much to gain. that a positive result would give Huesca morale and score points that are so necessary in your situation.
For this match, Huesca will continue to have the casualties of previous days, that of Japanese striker Shinji Okazaki, that of the mid-center Mikel Rico and the one on the right side Pedro Lopez. Andrés Fernández will be in goal and in defense Pablo Maffeo He will continue on the right side as Pedro López is not fully recovered from his adductor injury, along with Pulido and Siovas in the center of the rear, while on the left side Javi Galán or Luishinho will fight for a position.
In the center of the field is where there may be more doubts on the part of the technician of the Huesca team, Miguel Ángel Sánchez "Michel", when Mikel Rico is missing, so perhaps he could count on Mosquera, Seoane or Juan Carlos and Borja García as midfielders while above are Rafa Mir and Sandro fixed and the third option would come from David Ferreiro or Sergio Gómez.
Probable lineups
Real Madrid: Courtois; Lucas Vázquez, Varane, Sergio Ramos, Marcelo; Casemiro, Kroos, Modric, Hazard; Isco or Jovic and Benzema.
Huesca: Andrés Fernández; Maffeo, Pulido, Siovas, Javi Galán or Luisinho; Mosquera, Borja García, Seoane or Juan Carlos; Rafa Mir, Sandro and Ferreiro or Sergio Gómez.
Referee: González Fuertes (Asturian committee).
Stadium: Alfredo di Stéfano.
Time: 14.00.
———————————-
Posts: Real Madrid (2nd, 13 points); Cádiz (18th, 5 points)
The key: Eden Hazard's status after returning to the pitch and playing his first minutes of the season.
The data: Third game in the history of Huesca against Real Madrid. He conceded two defeats in the precedents.
The phrase
– Zidane: "It's a final"
– Michel: "We have to make an uncomfortable game for Real Madrid, that they do not play at ease and that it is not well."
The environment: the conversation between Benzema and Vinicius stopped a locker room crisis due to a criticism between teammates that Zidane downplayed as typical on the field.