The series coming in May: 'Halston', 'Belgravia' or 'Jupiter's Legacy'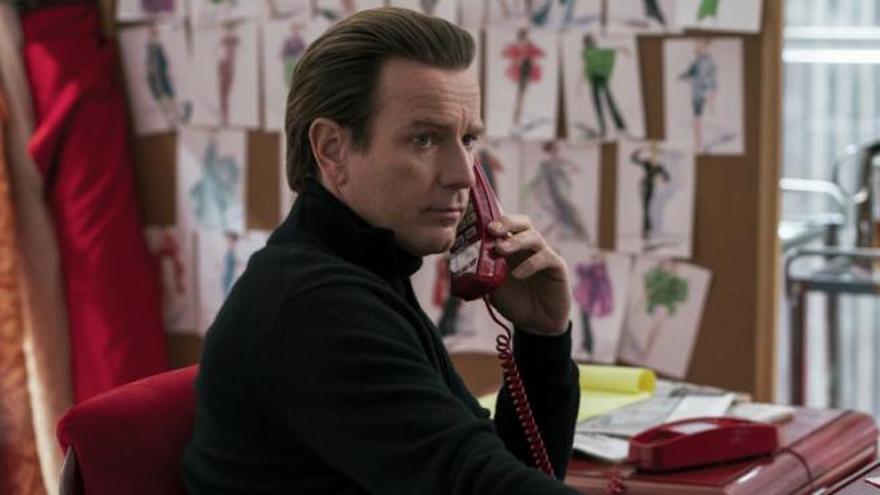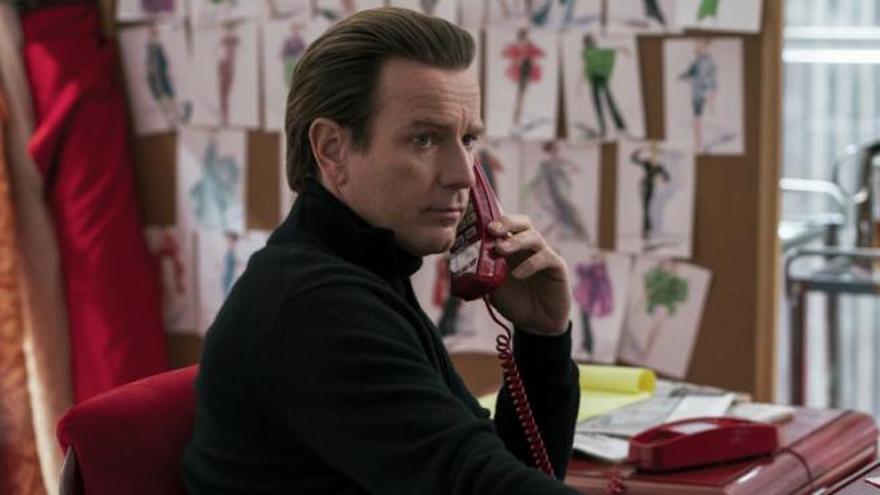 A new period series from the creator of 'Downton Abbey' called 'Belgravia', the epic superhero drama 'Jupiter's Legacy', the fashion biopic 'Halston' with Ewan McGregor or a policewoman inspired by the Parot doctrine with Adriana Ugarte are some of the premieres of series May highlights.
New seasons of popular series are also expected such as 'POSE' (May 3 on HBO), 'The Girlfriend Experience' (May 2 on Starzplay), 'Love, death and robots' (May 14 on Netflix), the Spanish 'The neighbor', with Quim Gutiérrez (May 21 on Netflix) or the relaunch, with a new leading psychologist, of 'In therapy' (May 24 on HBO).
'HALSTON', May 14 on Netflix
Ewan McGregor steps into the shoes of the legendary American fashion designer in this miniseries that chronicles how Roy Halston Frowick turned his name into a world emporium that defined his time, the New York of the 70s and 80s, until a hostile takeover bid put him on the ropes.
The series has among its executive producers Ryan Murphy, McGregor and Daniel Minahan, who also serves as director. The cast is completed with Krysta Rodriguez as Liza Minnelli, Rebecca Dayan playing Elsa Peretti or Bill Pullman as David Mahoney.
'BELGRAVIA', May 7 at Movistar +
Julian Fellowes, creator of 'Downton Abbey', is responsible for this new period drama that uses romance, family intrigue or class differences to forge an entertaining plot about Victorian England.
The story begins on the eve of the Battle of Waterloo in 1815. British high society gathers for a pompous party that will turn into one of the most tragic in history. The cast is made up of well-known faces from British television and cinema such as Tamsin Greig, Harriet Walter or Tom Wilkinson.
'JUPITER'S LEGACY', May 7 on Netflix
A new epic superhero drama based on the graphic novels of Mark Millar and Frank Quitely. Sang Kyu Kim is the 'showrunner' and executive producer and the cast is led by Josh Duhamel, Leslie Bibb and Ben Daniels.
After spending almost a century protecting humanity, the first generation of superheroes must pass the baton on to their children, but young people, eager to prove their worth, fail to measure up.
'THE UNDERGROUND RAILROAD', May 14 on Amazon Prime Video
The ten-episode series created and directed by Oscar winner Barry Jenkins ("Moonlight," 2016), chronicles the desperate attempt of Cora Randall (Thuso Mbedu) to achieve freedom in the southern United States before the Civil War.
Cora escapes from a Georgia plantation and discovers a secret network of roads and tunnels under the southern soil. In the course of her journey, she is chased by Ridgeway (Joel Edgerton), a bounty hunter.
'PAROT', May 28 on Amazon Prime Video
Adriana Ugarte stars in this fictional thriller inspired by the controversial Parot doctrine and directed by Gustavo Ron and Rafael Montesinos, which consists of 10 45-minute episodes.
Set in the Spain of 2013, after the annulment of the Parot doctrine that meant that dozens of prisoners were released, the plot imagines that, a few days later, those released begin to appear murdered in the same way as their victims . Ugarte is Isabel Mora, the police investigating the case.
'KINGS OF THE NIGHT', May 14 in Movistar +
Javier Gutiérrez and Miki Esparbé They play Paco 'El Cóndor' and 'Jota' Montes in this comedy with a dose of drama inspired by the golden age of sports radio in the late 1980s.
Itsaso Arana completes the main cast in the role of Marga Laforet, a brilliant young journalist. Created by Cristóbal Garrido and Adolfo Valor and directed by Carlos Therón and Valor himself, 'Reyes de la noche' will premiere in a double weekly episode.
'KUNG FU', May 11 on TNT
Inspired by the homonymous series that launched David Carradine to stardom in the 1970s, now the protagonist is a woman, Olivia Liang, who plays Nicky Shen, an Asian American who, after a personal crisis, leaves her life behind in San Francisco to embark on a journey of self-knowledge in China.
After the tragic murder of her mentor, the young woman returns to her city and discovers that the murderer now wants to finish her off.
'PANIC', May 28 on Amazon Prime Video
'Panic' is the new teen series from creator, executive producer and writer Lauren Oliver, based on a self-written novel that was a bestseller in the United States. The cast is led by Olivia Welch, Mike Faist and Jessica Sula.
Each summer in a small town in Texas, seniors compete in a series of challenges. in order to win a jackpot and be able to escape from your environment. This year the payoff is bigger than ever, but the game has gotten more dangerous.
'REBEL', May 28 on Disney +
Inspired by the life of Erin Brockovich Today, Annie "Rebel" Bello is a humble lawyer without a degree, a fun, chaotic and courageous woman, involved in the causes in which she believes and with the people she loves, and when she insists on fighting a battle she does not stop until you win, whatever the cost.
The creator and 'showrunner' of the series is Krista Vernoff ("Grey's Anatomy") and stars Katey Sagal, John Corbett and Andy García.
'RUN THE WORLD', May 16 on Starzplay
Four black women in their thirties share their adventures and misadventures in this series about friendship set in the New York neighborhood of Harlem.
Created by Leigh Davenport, "Run the World" focuses on these women who work, live and play, with their career ups and downs, loves and heartbreaks, as they fight for world domination.
'STAR WARS, LA REMESA BALA', May 4 on Disney +
This Lucasfilm animated series tells the story of the elite clones of the Bad Remittance who first made themselves known in 'The Clone Wars' (2008).
The five members of this unique squad, with exceptional skill that make them highly effective soldiers, seek their place in the galaxy in the post-Clone Wars era, with new mercenary missions.
'A SWEDISH CONSPIRACY', May 4 in Filmin
"Conspiracy" comedy about the actual assassination of the Prime Minister of Sweden, Olof Palme. It won the award for the best series in the last edition of the Serializados Fest and Variety magazine selected it as one of the fifteen best of the year.
Its six 45-minute episodes revolve around George English, an American expatriate in Sweden intent on solving Palme's murder in order to receive the reward and be able to pay his stratospheric debt to the Treasury.
'LAETITIA OR THE END OF MEN', May 25 in Filmin
Based on the eponymous book by Ivan Jablonka that painstakingly and chillingly reconstructs a crime that shook the whole of France in 2011: the murder of 18-year-old Laëtitia Perrais in La Bernerie-en-Retz, in the west of the country.
Oscar winner Jean-Xavier de Lestrade ('The Life of Manon', 'The Staircase') directs the adaptation.
'SEARCH FOR LIFE IN BROOKLYN', May 24 at Movistar +
Daring semi-autobiographical comedy about two friends, Dan and Kevin, struggling to get ahead in the Flatbush neighborhood of Brooklyn. Created by and starring two up-and-coming live comedy: Dan Perlman and Kevin Iso.
In its ten half-hour episodes, this pair of millennials narrate their day-to-day life in a marginal neighborhood environment and with indie aesthetics that will give rise to all kinds of comic situations, reflections and social criticism.
'BIRDGIRL', May 30 on HBO
After being named CEO of the world's largest and most absurd corporation, Sebben & Sebben, Judy Ken Sebben, aka Birdgirl, has to find a way to balance her work and superhero life.
This animated series is a spin-off of 'Harvey Birdman'.