The series about the Galician narco-submarine will premiere on February 25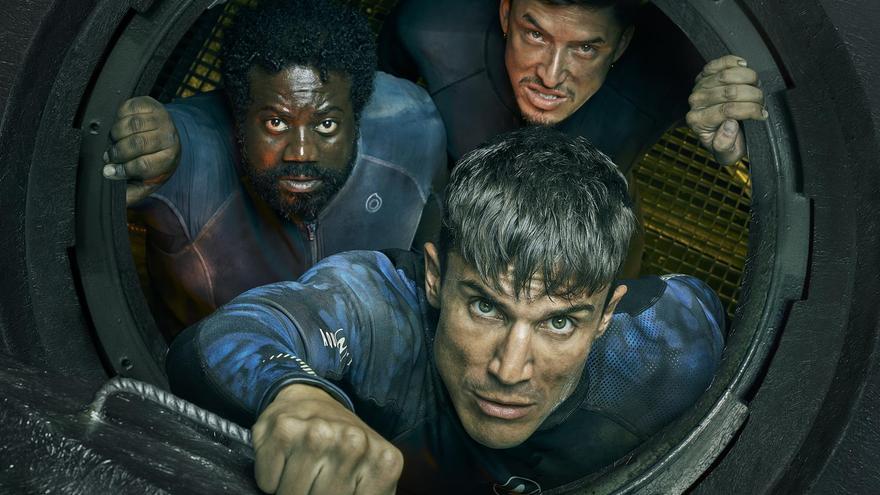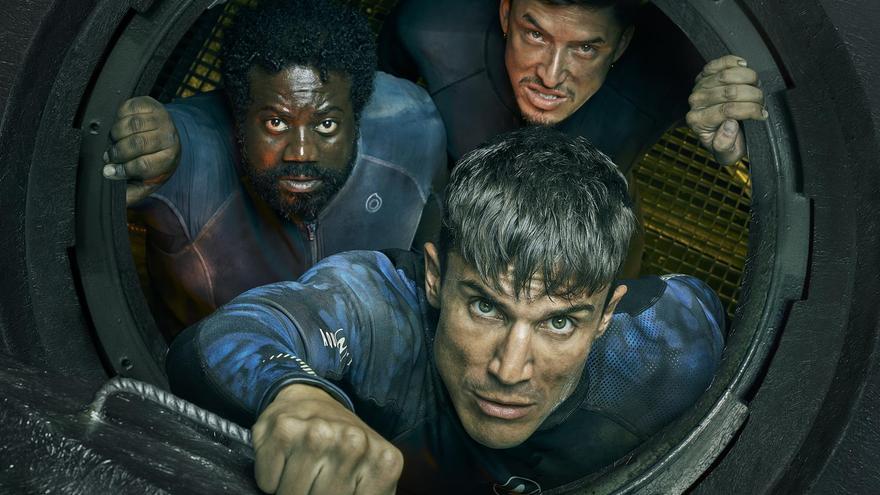 'Operation Black Tide'the series directed by Daniel Calparsoro and starring Álex González (3 Caminos), already has a release date Amazon Prime Video. The fiction that follows true story of the first narco-submarine intercepted in Europe coming to streaming service next february 25.
Set in November 2019, 'Operation Black Tide' It will have four 50-minute episodes and follows the route of a semi-submersible built by hand. crossing the Atlantic Ocean with three tons of cocaine inside. Inside, three men survive storms, currents, breakdowns, hunger, fights and constant police harassment.
At the head of the ship is Nando, a young Galician champion of Spain in amateur boxing and an expert sailor. without financial resources, he is forced to look for other means to earn a living.
Beside Alex Gonzalez as Nando. The cast is completed by national and international performers of the stature of Nerea Barros ('The Minimum Island'), Nuno Lopes ('White Lines'), Miquel Insua ('The Unit'), Luis Zahera ('The Kingdom'), Xosé Barato ('Alba'), Carles Francino ('The cable girls'), Manuel Manquiña ('Before the burning'), Lúcia Moniz ('Love Actually'), Luís Esparteiro ('Super Pai'), David Trejos (' Lost'), Leandro Firmino ('City of God') and Bruno Gagliasso ('Marighella').
'Operación Marea Negra' has a script by Patxi Amezcua ('Sinlimits', 'Séptimo') together with Natxo López ('Perdida', 'Vivir sin Permiso') and is directed by Daniel Calparsoro, Oskar Santos ('The favorites de Midas', 'Iron') and the Portuguese Joao Maia ('Casos da vida', 'One-way ticket').
The new Amazon Exclusive series 'Operación Marea Negra' will feature 4 50-minute episodes produced by Ficción Producciones with Mamen Quintas and Julio Casal as executive producers, along with the regional television channels CCMA, CRTVG, SAMC, EITB MEDIA, TVPC, RTPA and IB3, led by TVG co-producing in Spain. In Portugal, RTP through Ukbar Filmes with Pandora da Cunha Telles and Pablo Iraola (The Man Who Killed Don Quixote, Soldier Milhões) as co-producers with the support of AGADIC and PIC Portugal.
What's more, As of March 11 and after the premiere of the fiction series, the documentary series 'Operation Black Tide: The Suicidal Journey' will also arrive exclusively on Prime Video. directed by Colombian filmmaker Luis Avilés and produced by Ficción Producciones. This 4-part docuseries will delve into the real 26-day voyage across the Atlantic of the semi-submersible intercepted off the Galician coast with cocaine inside, manned by Agustín Álvarez, a former promise of Spanish amateur boxing.