The Sepla challenges the ERTE of Air Europa before the National Court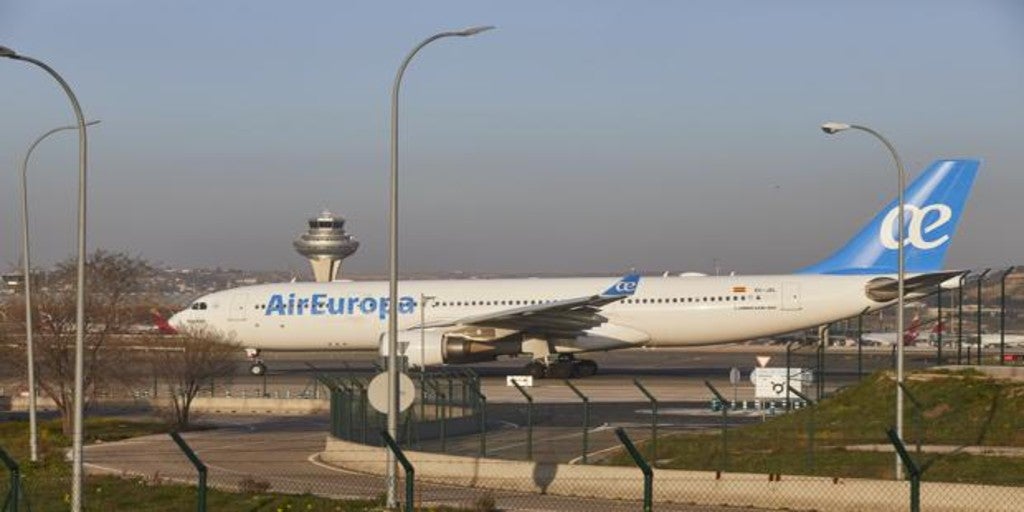 Madrid
Updated:
save

The Sepla pilots union has challenged before the National Court The Temporary Employment Regulation (ERTE) file presented at Air Europa last March due to the consequences of the coronavirus crisis in the aviation sector, legal sources have confirmed to Efe.
As El Pais has advanced this Friday, the Sepla maintains that the ERTE was applied in an "arbitrary and unilateral" manner and that the workers' representatives were not consulted, an end they reject from the airline, which assures that it is maintaining "a constant dialogue with all the unions" on the conditions of application of the file "since it started".
Last March, Air Europa, which in Spain employs about 3,600 people both in flight - cabin crew and pilots - as well as ground personnel, mechanics and other auxiliary personnel, informed the union sections of the execution of an ERTE due to force majeure. in the face of the situation caused by the pandemic.
At that meeting with the workers' representatives, in which the company did not specify the time in which the ERTE would be extended, a period of seven days was given to form a negotiating commission to define the need and scope of the file. .
Air Europa sources insist that they have kept workers informed to the point that although "force majeure ERTE does not oblige set up monitoring committees, (the company) has kept its commitment to dialogue unchanged ».
In this sense, they highlight, the airline "has shared with the unions updated information on the evolution and forecasts of its activity."
"We are so open to dialogue that these conversations can lead and have already led to the proposal of proposals by the company, and the signing of agreements", clarifies Air Europa, which asserts that "it is already have signed with groups such as the crew passenger cabin ».
However, given the "confidentiality conditions" that govern this dialogue, the company cannot give details "of any specific proposal that may or may not be on the table."