The Senate rejects the PP proposals to curb immigration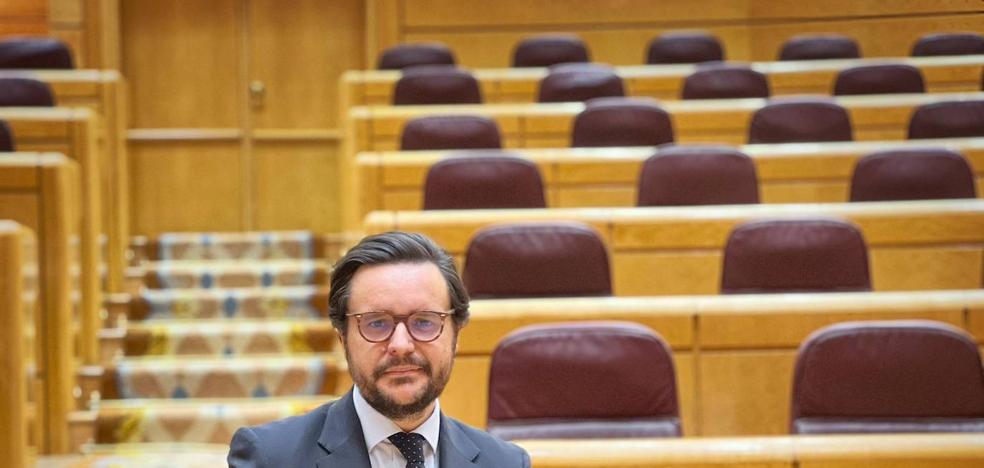 Senator Ramos calls the vote against the island socialists "incomprehensible" and accuses the state government of abandoning the Canary Islands
The Labor, Inclusion, Social Security and Migration Commission of the Senate rejected this Thursday with the
vote against the PSOE a motion by the PP senator for Gran Canaria, Sergio Ramos, in which he proposed a package of measures to alleviate the
migration crisis in the archipelago, including
activate returnsreduce reception places,
return the minors whose parents are located,
increase the resources of the Civil Guard, National Police and Maritime Rescue and
fight the mafias in origin.
It is not the first time that Ramos defends these measures in the Upper House, included in the
minimum document that the PP presented in the paper on the study of the migratory phenomenon, whose
report of conclusions his party did not support in April because it did not incorporate any of his proposals. In fact, some spokesmen for other groups reproached Ramos for submitting the same initiatives that have already been rejected by the Chamber to debate over and over again.
"It is true that they are
the same proposals that I already defended a few months ago", pointed out the popular senator, "but it is that
it is insulting that Minister Escrivá says that there is no migratory problem in the Canary Islands without losing face with shame, at least we make proposals", he added. Along these lines, he announced that he will present the same initiative again in a few months, when it is his turn within his parliamentary group.
Ramos assured that he was not surprised by the PSOE's rejection of his motion, but he especially regretted the vote against the
canarian socialist senatorswhich he described as "incomprehensible" given that they know the
effects of immigration irregular on the islands and yet they do not support reinforcing the human and material resources of the State security forces or the immediate installation of the SIVE radar on the island of Lanzarote.
For her part, the spokeswoman for the socialist parliamentary group, Estefanía Martín, accused Ramos of uttering
"fallacies, lies and falsehoods" and of "fostering xenophobia" with the vision it offers of the migratory phenomenon. "The PP is giving decontextualized data, comparing the arrival of migrants with the year of the pandemic," he explained, "I invite the PP to abandon the slogans and stop using immigration with
electoral purposes», he added.
Martín stressed that when the PSOE came to the Government the reception network had been «
dismantled by the previous Executive of the PP» and recalled that it was the Popular Party that eliminated 13,000 positions of troops from the State Security Forces and Bodies. Regarding the SIVE radar in Lanzarote, the PSOE spokeswoman assured that until it is fully operational
the area is covered with the deployment of a mobile sensor.