The Semac building is still closed five years after the eviction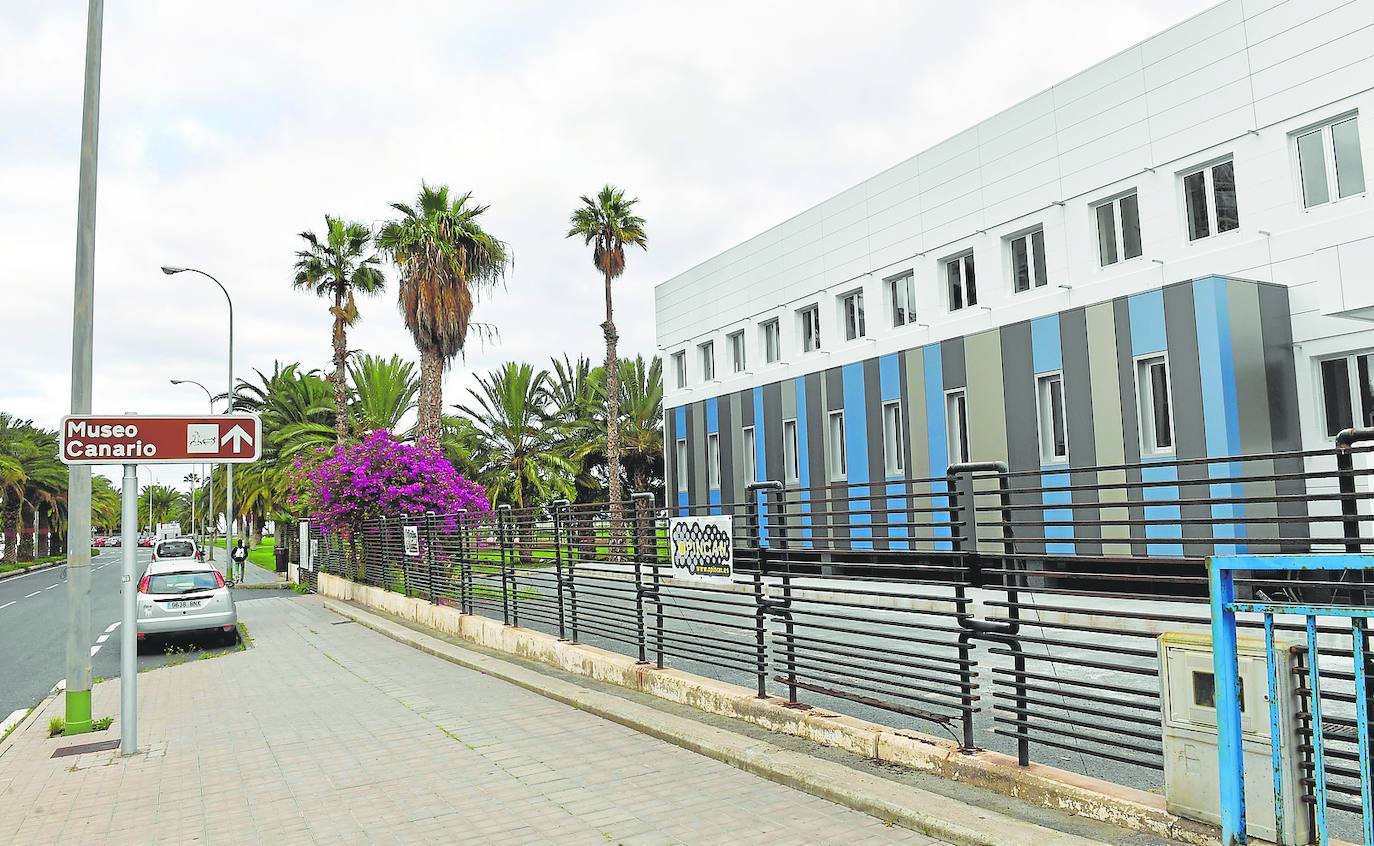 After the collapse of the facade in 2017, the workers were transferred to the Palace of Justice and a space owned by the Government
The building of the Mediation, Arbitration and Labor Conciliation services (
Semac) and the Canarian Institute of Occupational Safety (
Icasel)
was evicted in 2017 due to danger of collapse.
Five years later, the property is still closed and the workers of both services - dependent on the Ministry of Employment - continue to be "provisionally" located in the Palace of Justice and in a government building.
The
collapse of part of the facade of the building located in Vega de San José in March 2017 caused the closure of the property. After verifying the poor condition of the façade, it was evicted and closed until the necessary work was undertaken to guarantee the safety of workers and users.
Administrative procedures lasted practically the whole year. Initially, it was suggested that
the building would be closed "around a year and a half." To date, the staff has not returned to their workplace.
Semac employees were installed in the
courthouse where, according to the unions at the time, the intention was to stay permanently. However, the CSIF indicated this week that "there have already been attempts to transfer them from there, but they cannot do so until they have another headquarters."
precarious conditions

The worst part was borne by the Icasel workers, who were relocated at that time in three plants of
Multiple Uses III. They denounced their "precarious" situation because they were installed "in any free space, in corridors, in customer service areas, with the heat next to the windows...".
The lack of space forced five technicians to work "on loan" in the offices of the
National Labor Inspection, where they did not have a laboratory. They were later transferred to another building in the community in León y Castillo.
CSIF sources point out that, although the building is apparently finished, there is no record of reception by the administration. In addition, he says, "we fear that the situation will continue because we have to move and perhaps hire furniture." With the summer in between, these union sources assure,
"we doubt it will be before september».
The cost of the works

The
rehabilitation works of the building on Calle Alicante, in Vega de San José, have been convened in
two phases with a total amount of 2.7 million of euros.
At the end of 2017, the General Directorate of Labor contracted the
first phase of the reform works -Adaptation of the Facade and accessibility-
for 950,000 euros. A year later, in September 2018, at the reception of the work, the General Intervention raised objections for certain deficiencies that were corrected.
Subsequently, in October 2019, the General Director of Labor approved the hiring file for the
second stage of the work of the Semac and Icasel building by
1.8 millionas it appears on the Transparency page of the Government of the Canary Islands.