"The selfishness of many this Christmas pays off"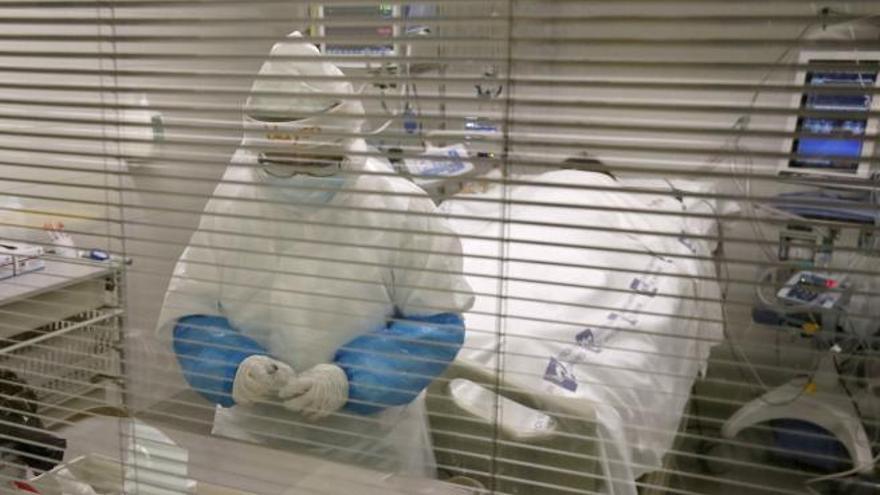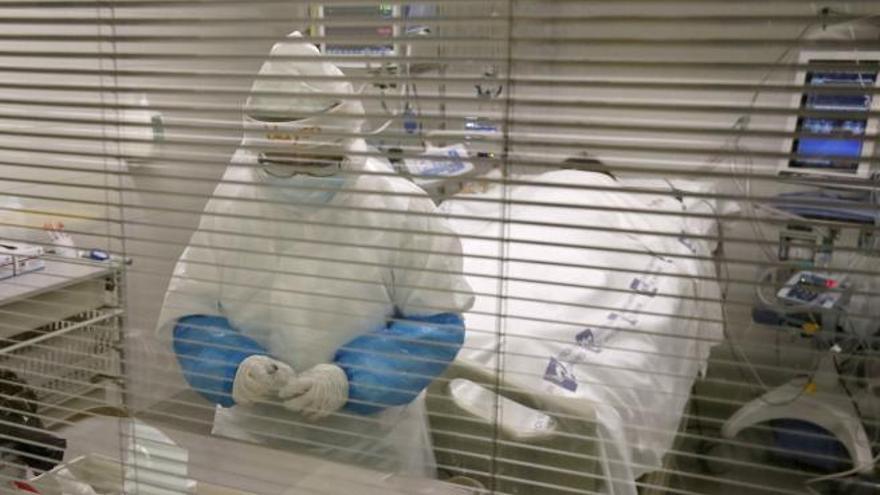 Sara perez, a nurse from Ferrol with three direct relatives infected by Covid-19, begs society for maximum responsibility in a story, that of his family's experience, which he has made public on his social networks in case he can raise awareness. This young woman has witnessed, in less than two months, the deterioration of the health of her grandmother, her mother and her father.
It was one month after his mother's admission to the Intensive care unit for cases of coronavirus when "due to personal relief or perhaps because of fatigue" that she feels when she is on the front line of battle, Sara decided to put letters together. "I need to talk," she confessed, even though it is not customary for her to "tell personal things" online.
"The only thing I could do is hold her hand and try to convey to her the tranquility that I also lacked"

He shared what he experienced in 2021, but in reality his story started on November 23, a "nightmare" in which the first chapter supposed that his grandmother entered only a few "hours after confirming the positive for Covid-19". Sara affirms that the contagion of her granny in her day care center "kept her hospitalized for more than three weeks." "At 88 years old, she was alone, without us having the option of accompanying her and with great difficulty breathing the first days; she made us fear the worst." However, days later they saw that "it improved little by little".
What this health service did not imagine is that the second blow was waiting for them, just around the corner. But so it was. His mother, with symptoms of "fever, headache, and anosmia (loss of smell)", entered seven days after his grandmother. According to the nurse, "in the beginning, oxygen glasses were enough." "Then we went to the mask, but it did not arrive; and we increased the liters of oxygen," he continues. Despite the complexity of the moment, she defines it as "lucky to be able to accompany her while they performed a pulmonary CT scan on the morning of December 3."
Sara felt lucky, but also with the "helplessness" of seeing "a person you love in that situation". "The only thing I could do is hold his hand and try to convey the tranquility that I also lacked," he says.
There are images that are recorded in the retina and this professional is clear that she will "never" forget her mother's face that morning, "her fear"; hours later, "I was entering the ICU." It was not a precisely simple entry: "The first measures fail and you have to intubate her that same night. Of course, the fucking bilateral pneumonia due to Covid is confirmed".
From that moment, "a daily call from the ICU" to report progress. There he clung to any data that gave him "a minimum of hope", because the woman who gave him life was in the "acute" phase. She had to be placed "face down", one of the lungs collapsed and was not ventilating.
Third case
Serena, but without losing an iota of rawness in her words, Sara recalls how her ordeal continued. "The thing" did not look good for his mother; and "meanwhile" it is confirmed that his father was "positive". He presented "mild symptoms", but the chain was already very long: "My grandmother admitted, my mother in the ICU and my father positive and alone at home. Who can be calm?".
One of Sara's most delicate notes is related precisely to her father: he has been the one who has handled the infection the best, but he confessed that he had prepared "a bag with the essentials to go to the hospital just in case." The young woman thanked at that moment that her mother remained "sedated, oblivious to everything."
Sara he suffered in silence "impotence", "fear" and "anguish". He leaned on his loved ones, on his partner, on his companions … And he found the comfort he so badly needed when they told him that his mother, with a long recovery from "brutal loss of muscle mass", was coming back. Today she is awake and in a better situation.
"The brutal loss of muscle mass suffered by critically ill ICU patients, like my mother, makes it impossible for them to do something as simple as hold your hand," he explains.
All this he tells with special zeal to those who this Christmas have not been in his situation and who have been sanctioned for various disobediences. "This Christmas many of you have done what you wanted, where you wanted and with whom you wanted"says Sara.
After the holidays, he concludes, "that total lack of respect and that selfishness begins to bear fruit." "Many will experience it as a simple flu, as was the case with my father. Others will run the fate of my mother, my grandmother or a servant, who, while always trying to protect her family by depriving herself of seeing her, has had to do with impotent how the Covid devastated us ".