The self-employed stop creating 135,000 jobs in the last year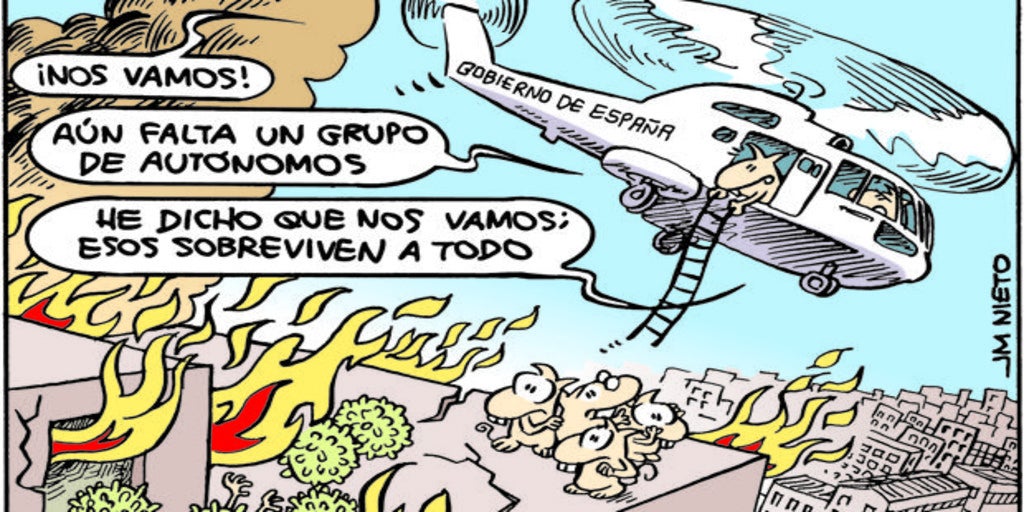 Madrid
Updated:
save

The self-employed are also suffering with particular virulence from the impact of the pandemic, especially in terms of employment. Specifically, according to the report prepared by the National Federation of Associations of Autonomous Workers ATA based on data provided by the Ministry of Labor, in the last year they have stopped creating 134,904 jobs linked to the autonomous group, of which 94,012 were workers hired by the self-employed. The number of self-employed has also fallen by 40,892 people. In other words, the employment generated by this group has fallen by 10.1% in the last 12 months. Double the decrease registered in the system, where employment decreased by 5%.
Regarding the so-called self-employed employers They have also registered a strong decline, accentuated by the Covid-19, falling 8.1%. In absolute terms, it has translated into 36,181 fewer self-employed employers in just one year.
For Lorenzo Amor, president of ATA, «the fall in employment under the umbrella of the self-employed in the last year doubles the total system and it reflects difficulties in maintaining employment. " Furthermore, in his opinion, not only jobs are lost, but also self-employed employers, so it has been verified that «we are emergency situation and urgent measures must be adopted to save the self-employed, save companies and save jobs »
Fewer employees hired
Specifically, according to the ATA report, the number of salaried workers hired by a self-employed It has gone from 928,022 people in June 2019 to the current 834,010 registered in the sixth month of this year. A decline of 10.1%, that is, a net destruction of 94,012 jobs.
From ATA they have highlighted that, from the data of this study, it can be verified that from the self-employed person who has an employee in his charge to those with more than five, they have been forced to fire and cut your templates. The most affected are those self-employed who have 5 or more people in their charge, where a 16% decrease in the number of salaried workers has been recorded. That is, 41,499 fewer people hired than a year ago.
Again, the smaller companies have had to lay off the least. Specifically, the number of workers whose only partner / boss is a freelancer It has fallen 6.2% from 227,730 people in June last year to 213,710 this June.
Falls in between the physical and corporate self-employed
As of June 30, they had registered 3,246,557 self-employed in the Special Regime for Self-Employed Workers (RETA), of which 1,990,758 are self-employed individuals, that is, registered with their ID and the remaining 1,255,799 are companies. Or what is the same, self-employed registered in their activity under some kind of legal form.
Both options have also regressed this last year: self-employed natural person They have fallen by 23,706 contributors, which has meant a decrease of 1.2% and thecorporate freelancers In the same period, 17,186 contributors fell, a decrease of 1.4%.