The selectivity of 2021 could be virtual if the crisis worsens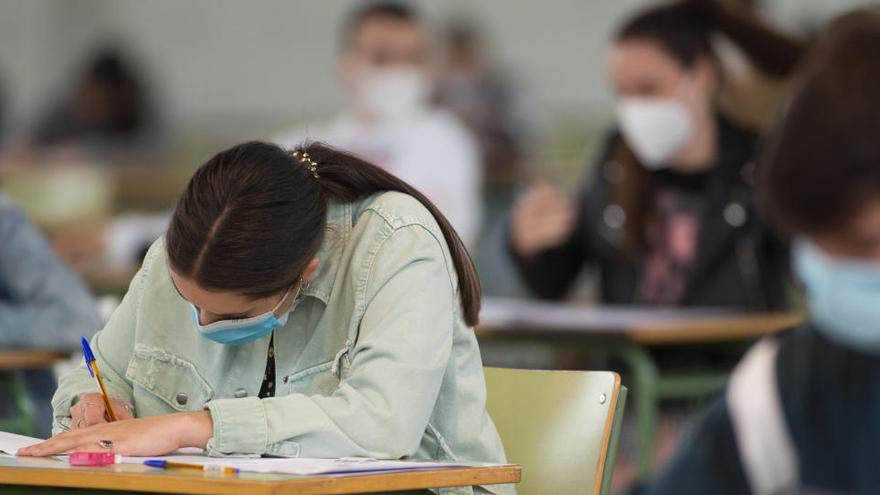 The Ministries of Education and Universities have agreed on the characteristics of the entrance exams to college of this course and, if exceptional sanitary measures are in force, It could be established that all or part of the student body were examined virtually.
This is established in the draft order that determines the characteristics, design and content of the Baccalaureate assessment for access to the University, and the maximum dates for completion and resolution of the qualification review procedures obtained in the 2020-2021 academic year.
"If exceptional health measures are in force that prevent the tests being carried out under the usual conditions of presence within the established period, the responsible bodies may, in exercise of their powers, establish, for the all or part of the students enrolled in these tests, a virtual and reliable procedure to carry them out", it is indicated in the text that Education has put on its website.
Tests must end before June 18, 2021 and the provisional results of the tests will be published before June 25.
The tests corresponding to the extraordinary call (second opportunity to pass or to raise the grade) must end before July 9 or before September 16, in the event that the competent educational Administration determines to hold the extraordinary call in that month .
The number of questions in the tests will be set "in such a way as to allow all students to achieve the maximum score in the test, regardless of the circumstances in which they may have had access to teaching and learning during the suspension of the classroom activity "due to the coronavirus.
And to make the maximum number of questions set, all the questions must be eligible for selection.
Like last year each of the tests will last 90 minutes, and a break will be established between consecutive tests of at least 30 minutes.
Likewise, in order to facilitate the adaptation of the holding of the tests to the necessary measures derived from the pandemic, the Baccalaureate evaluation for access to the University will preferably have a duration of a maximum of four days.
In those autonomous communities with a co-official language, it will preferably have a duration of a maximum of five days.
Allegations can be submitted to this draft order until November 30.