The Segovia company that triumphs in Singapore | Innovation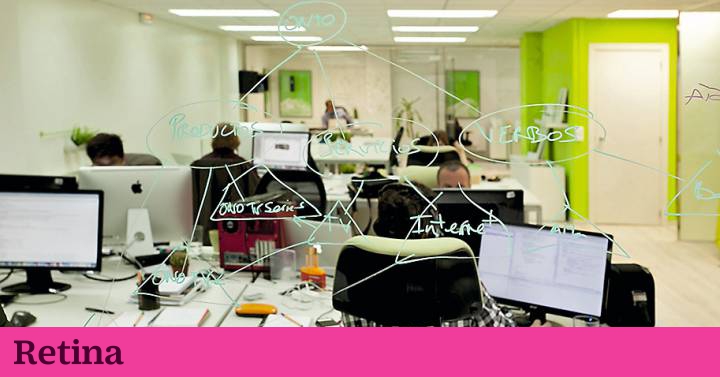 Among cows in the mountains of Austria, the Segovia Sinuhé Arroyo conceived 10 years ago what is now Taiger: a company of artificial intelligence based in Spain and Singapore, valued at approximately 100 million euros. Last July he received more than 22 million to continue growing his business internationally. In this 2020 they expect to spend 145 to 400 employees in their offices in New York, Hong Kong, Singapore, Spain and Mexico and open new offices in Dubai, South Korea and Japan.
Taiger has patented technology and numerous awards for its solutions for the digital transformation of banking operations through semantic technology. Among its clients, in addition to banks such as Santander, are Endesa, Repsol, Merrill Lynch or Vodafone and public bodies such as the Government of Singapore. All this, says Arroyo, has not been easy to achieve. And Taiger almost died trying. Between cameras, those of EL PAÍS Retina, Arroyo tells us his story and spoils some false conceptions about artificial intelligence (AI) and machine learning or machine learning
He learned to program with 10 years. When did you decide to devote yourself to semantic technology?
I went to Austria to do a doctorate in AI in 2000 and got a position at a research institute at the University of Innsbruck, which was the most important at that time in what is known as semantic web. My interest was not machine learning, which is what everyone is talking about now, but the representation of knowledge and automatic reasoning. It is the symbolic part of AI, whose rationale is logic, as opposed to the non-symbolic part – the machine learning-, whose base is statistical.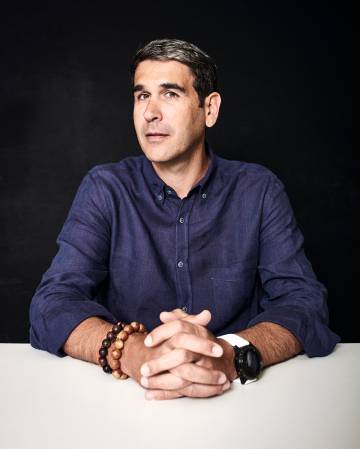 How do you get from there to Taiger?
When I finished my doctorate, I realized that I didn't want to continue in the academic world. After working in corporate environments and acquiring an application, called Phion, I decided that I wanted to undertake, be my own boss and have a positive impact on society. So I started to give product form to the research I had done during my doctorate. The project started with more passion than knowledge. That was probably what slowed our growth.
What was the turning point?
Taiger was about to close in 2013 for a series of defaults. In 2015, after bad experiences in Spain and Austria, my partner Carlos de la Vega and I decided to enter Singapore. There, in Southeast Asia, it was and is where economic growth is. The population is young and wants to try new things. And most importantly: it is a meritocracy. Unlike Spain or Austria, the fact that a business moves forward does not depend on who you know. That saved us.
What products did they take off with?
We begin with the development of a semantic search engine capable of understanding any type of document, whether in audio or text format. It allows speeding up access to information in corporate environments, where traditional search engines do not arrive. Then we create a virtual assistant and the one that is our flagship product: a document reading engine. It is a program capable of reading as a person, understanding the variability of language between different documents in a given context. You can read profit and loss balances, notarial powers and extract data from them. We have applied it, for example, to the system of opening bank accounts for SMEs of Banco Santander, which allows to do in 15 minutes what used to take two weeks.
What are the limits to the development of AI in semantics?
The main one is that you still can't hear about symbolic AI. People think that AI is equal to machine learning This has many limitations. For example, the need for huge amounts of clean data, without bias. In addition, in machine learning there is no learning but training that improves technology. It's as if you go running every day. You will run more and better, but you will not go from running to knowing how to throw the javelin.
On Taiger's experience in digital transformation of retail banking, Arroyo has a lot to tell. He says that in Spain it is very advanced compared to the rest of the world, but "it is still banking, and banking is going slowly." "Everyone is too comfortable and they live very well," he says. He believes that things will get interesting when Facebook and Google start to get into your business, providing cheaper and easier and more convenient to use services. "In the sector they know that, in front of the technological giants, they have already lost the battle for the individual clients. What is transforming banking is technology, and it is not natural to them, "he says. He believes that the problem for large banks could be less if they managed to be more agile, but that it will be regulation that will ultimately balance the forces relatively.
The problem with AI is that to sell it, the expectation is created that, by solving a problem, everyone can be extrapolated. Often marketing is ahead of technology. Programming services are dressed as AI and sold at a gold price. This is not the case in the field of semantics, where there is learning. Not many documents are needed to learn to read a power of attorney, with 70 samples is enough. Our value proposition is that we guarantee 95% of data extraction, without false positives and in many languages. And we identify the other 5% so that it can be checked by hand.
Does your technology understand any document?
A system that knows how to read a power of attorney will know how to understand a balance sheet, income statement or income statement, but will not know how to read the email sent by your friend if he has not been taught to do so. That kind of extrapolation does not exist. It is as if you prepare a first biology exam and then ask you to solve one of first algebra. It's not possible now. Will it be in the future? It is a matter of time to complete the knowledge for this, once all the available types of documents have been analyzed.
Can AI acquire consciousness or be able to feel?
I see her as an alter ego of the human being. That is the ultimate goal: to create something that feels, that thinks, that moves, that interacts like a human. When we understand consciousness or how people feel we are able to replicate it. It is the passion of human beings: we are breaking barriers and jumping challenges. Of course, to achieve this we shattered a lot along the way.
Speaking of destroying, would you say Taiger automation solutions destroy employment?
We are facilitating the release of resources from tedious tasks, which really do not contribute, so that people can engage in more satisfactory tasks cognitively and intellectually. There is currently a worldwide work boom. The unemployment rate is the lowest in the history of mankind and the employment rate is the highest. AI has brought jobs that did not exist five years ago.
On the other hand, companies do not find people to carry out certain tasks. That there is going to be a change or an impact on society with these technologies is undeniable. And it will be very positive. With the adoption of AI in different areas, Singapore will be able to double the size of its economy in 12 years instead of 22. Another thing is how that new wealth is distributed, I don't get there.