"The secret of UD and Cartagena is their great humility"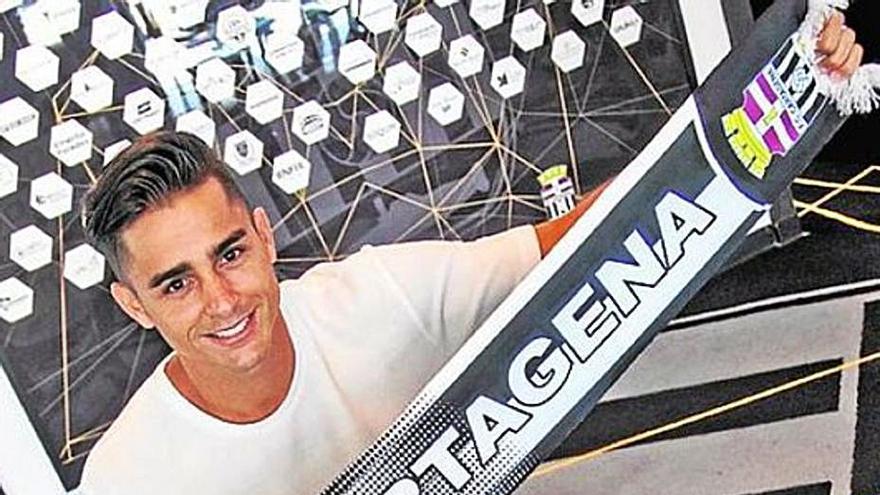 916 days have passed since his last match with the UD elastic – he reached the figure of 109 official duels – and Las Palmas has already been measured with Dépor. Is it still special to measure yourself at the club that took you to Primera (2015) and gave you a name in the professional sphere?
It is always tremendously emotional to measure yourself against my hometown team. It is not a pose. I love UD very much, I measure my city, the team that gave me the opportunity to be a professional. The shield with which I achieved many things in the lower categories and to be able to play in First. But I'm going for the three points; I owe myself to Cartagena, where I am very happy.
His team joins the rebellion of the modest with Ponfe, Malaga or Fuenla. Where does the secret of Cartagena reside?
Many new people have arrived and the illusion is palpable. The sports management has put a lot of effort to settle in professional football. Humility is the secret and we agree with the UD. As well as the good atmosphere and the group to kiss the target.
Ten signings, eleven goals in favor and six games without losing. How do you analyze the UD?
They are enjoying a good run, but hopefully today it will be cut. They will have a great campaign from Sunday. After this weekend, they will win it all and stand out on the table.
Pejiño, Rober, Ruiz, Kirian's maturity … Which player has surprised you the most from the UD?
They have a significant roster of skilled footballers. They treasure quality. They have formed a great group and that helps. It will be a very attractive game for the spectator. I'm sure.
Rubén is determined to make history. Chain twenty seasons scoring. He has already had three goals with Cartagena. What does sharing a wardrobe with him represent this eternal stiletto? His coach Borja Jiménez compared him to Leo Messi …
It is incredible to have it on a day-to-day basis. I met Rubén for a few days [2018] and then I went to Dépor. Now I know why he has come to perform in this brutal way at the age of 39. He has a great physique and the goal is in his blood. Hopefully today I maintain that capacity for accomplishment.
With whom would you compare the score of your technician Borja Jiménez -of only 35 years-? His profile resembles that of Lobera.
He has clear ideas, but also adapts to the circumstances of his rivals. He defends his idea but molds it to the potential of his rival. He is always looking for solutions and has a great future. This club is obliged to continue growing and it does so from humility and sacrifice.
He left Dépor after a traumatic relegation to Second B. What mark did the drama of this league champion leave on him?
I arrived very excited and we were a few centimeters, one goal away, from being promoted to First against Mallorca [junio de 2019]. In the second campaign, I underwent surgery for the damn pubis. The fans were happy with my performance, I had minutes and at a high level. With twelve points in December, we managed to reach 50 in the second round and we were not saved. It was hard. The sports fans and the club did not deserve it. This blow will come in handy because they will resurface in record time.
Viera is back, and you, don't you think about going back to UD?
You never know, it's the club of your land. With that shield we achieve very important things for the people of Gran Canaria and with local players. Now I am fully focused on Cartagena.
Are you conforming to the new football?
I miss the fans. The breath of the stands is missing, which leads you to victory. Hopefully this will end soon, for the social and sporting good.